Canadian Screen Awards grabs 756,000 viewers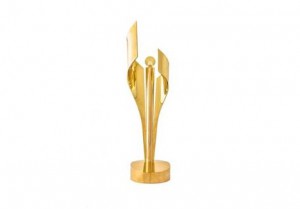 Well, it's a start.
The inaugural Canadian Screen Awards netted an average audience of 756,000 viewers, according to BBM Canada overnight data provided by the CBC.
And the two-hour broadcast event reached a total of 2.9 million Canadians overall on the CBC.
The newly amalgamated Canadian Screen Awards recognized achievements in Canada film, TV and digital media, culminating in Sunday's gala event hosted by Martin Short.
Sunday's celebration was preceded by two other industry galas held earlier in the week.
Tags: BBM Canada, Canadian Screen Awards, CBC, Martin Short