Global promotes its star power
The Shaw Media channel has launched a multi-platform campaign around new shows like The Blacklist.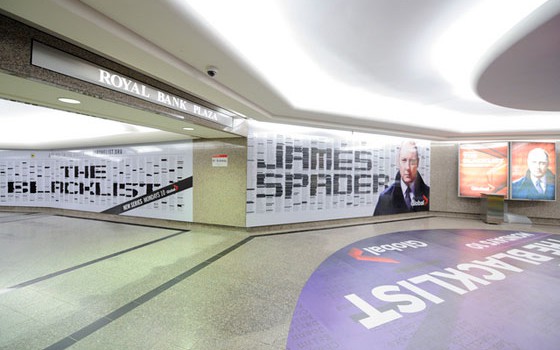 Global is showing off its star power in its campaign for the fall TV season, with an emphasis on new series The Blacklist, which premieres tonight at 10 p.m. and stars James Spader.
With media and creative handled in-house and additional creative from Rethink, the campaign is targeted at adults aged 18 to 49 and relies primarily on TV spots on Global and across all Shaw Media properties. Creative in the campaign uses "More" as the starting point for each tagline, with examples like "More Spader" for The Blacklist and "More heat" for Chicago Fire.
The campaign is supported by OOH buys in Toronto, Vancouver, Calgary and Edmonton, including traditional and digital billboards and a subway domination in Toronto, radio spots on CHFI and CFUN in Vancouver, digital display, pre-roll and takeovers on YouTube and Songza and print ads running the day of specific season premieres in the Toronto Star and Metro.
Jason Keown, senior director of marketing, Global, tells MiC that TV continues to be the primary advertising medium for Global, but notes that digital is becoming a larger part of the media buy as eyeballs continue to shift to watching TV online.
He adds that despite a growing investment in campaigns for both winter and summer TV, the fall TV campaign is still the main focus for Global because viewers are getting back into their daily routines after summer holidays and are expecting big TV series.
He says that added emphasis is being placed on The Blacklist because Global is expecting the show to be a strong performer in the Monday 10 p.m. slot. He adds that for returning series like NCIS, which already have loyal followings, viewers only need to be reminded that they're returning.
The campaign will be in market for four weeks.