Rogers postpones 2014 Buffalo Bills game in Toronto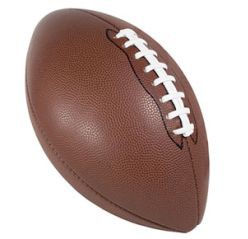 Rogers Media has announced it is pushing the next game in its Toronto series back one year to "deliver a better fan experience."
The media co signed a deal in the fall to continue bringing the Buffalo Bills to Toronto each year until 2017, with the most recent game running on Sunday Dec. 1 of last year.
Greg Albrecht, executive director of live content, Rogers Media, tells MiC that despite tinkering with the format over the past couple years, the media co isn't happy with where it's at and wants to take a year off to reevaluate the Buffalo Bills experience it is bringing to Toronto.
In addition to announcing it is moving back the next game in its series with the Bills, Rogers also announced it is building a Canada House near Ralph Wilson Stadium in Buffalo that will serve as the official tailgate zone for Canadians at all home games.
Albrecht says that rate cards and details for sponsorship deals around the house will be available within the next month. He adds the house will be built and ready for fans to enjoy by the start of the next Bills season.
Tags: Buffalo, Buffalo Bills, Greg Albrecht, Rogers Centre, Rogers Media, Toronto