Polar adds to board and advisory team
The company has added digital advertising execs with experience at Facebook, AdTruth and Conde Nast to guide its native ad platform's growth.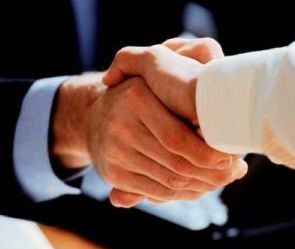 Polar is expanding and bringing on some new voices to guide its growth. The mobile developer and creator of the MediaVoice native ad platform has added veterans of the publishing and digital advertising industry board of directors and advisory team.
Tony Vlismas, head of market strategy, Polar, tells MiC that the new additions were brought into the fold to help guide the company's growth wading into the native advertising arena with MediaVoice last year.
Steve Irvine, group director, global marketing solutions, Facebook, and James Lamberti, GM, AdTruth, will bring native advertising and media planning experience, respectively, to the board of directors, while James Bilefield, former president of digital, Conde Nast International, brings publisher experience and perspective to Polar's Advisory team.
Vlismas says that all three will help steer Polar as it plans to heavily invest in improving the social and engagement reporting it delivers to clients over the next year. As Polar expands, Vlismas says the company will also aim to take a greater role in educating brands and publishers around best practices in the native advertising space, as it remains a new concept for many publishers. With some of the world's largest publishers using the platform, Vlismas says it gives Polar the advantage of being able to see what a lot of people are doing and learn what's working and what isn't.
Since launching MediaVoice last year, Vlismas says, "I think we all thought it was going to be a silver bullet and solve every publisher's problems with monetization online," he says, "but it still has to be done right."
Recently, The Globe and Mail partnered with Polar to launch a native advertising pilot program with GE. Less than a month into its 90-day duration, Vlismas says he likes the Globe's cautious approach to make sure they don't want to eat into other types of revenue.
Vlismas says the firm will announce additional partnerships with Canadian media companies before the end of Q2 2014.