Postmedia posts fourth-quarter loss
The media co is banking on its four-platform strategy and proposed acquisition of Sun Media assets to bolster the company.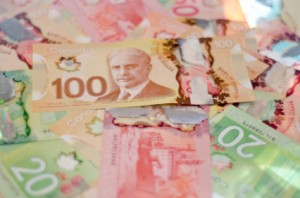 Postmedia suffered losses again in the fourth quarter of the year, posting a net loss of $49.8 million. That was a greater loss than the same period last year, when the media co reported a drop of $47.9 million.
Revenue for the quarter ending Aug. 31 was $146.8 million compared to $169.3 million in the same period last year, a decrease of 13%, which the company mostly attributes to a decline in print advertising revenue of $19.8 million or 21%.
In addition, revenue from print circulation was down $1.4 million or nearly 3%, the company reported Friday. Digital revenue was also down 5% at $1.1 million compared to the same period last year.
On the year, revenue was $674.3 million, down $77 million or 10%. This included losses of $70 million in print advertising, a decrease of nearly 16% compared to the previous year. Revenue from print circulation was down 1% at $1.7 million while digital revenue was down 4% or $3.6 million as a result of decreases in local digital ad revenue, digital classified revenue and national digital ad revenue.
The company is counting on recent shakeups, including the proposed $316 million acquisition of Sun Media's 175 English titles, to strengthen the company. It is also in the midst of rolling out a four-platform strategy for a number of its dailies and implementing a three-year program to find savings of 15 to 20% in operating costs. Cost cutting measures in the fourth quarter are expected to deliver net savings of $3 million in 2014.
"While we continue to see the impacts of a very challenging revenue environment, particularly with respect to declines in print advertising, we are focused on potential growth areas," Paul Godfrey, president and CEO, Postmedia, said in a statement. "Subject to regulatory approval, we believe the proposed acquisition of the Sun Media assets will strengthen the company and the future of the news media business in Canada, putting us in a better position to compete against non-traditional competitors including foreign-based digital giants."
Also on Friday, the company named Sid Lee its creative agency of record, tasking the shop with providing brand and ad support for its print and digital brands.
Sid Lee worked with the publisher on the campaign for the redesign to the Ottawa Citizen newspaper (the first to introduce the four-platform strategy) and will continue to support the launch of its "Postmedia re-imagined" campaign.