Google Play's app-hunt opp
A new search ads feature in Google Play allows marketers to drive users to their app at the right moment.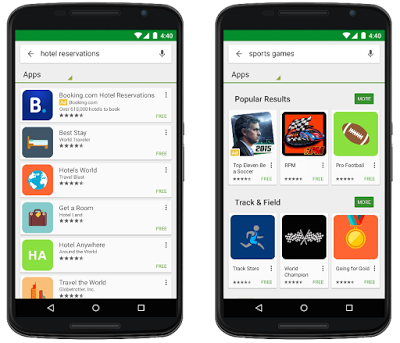 Marketers looking to reach potential consumers while they are app-hunting can now direct them to their app at that very moment on Google Play.
The digital media company has announced a new search-ads capability to its app store to give advertisers one more way to reach potential customers.
The company announced its plans in February this year offering small developers an opportunity to grow their presence by advertising on its search function in Google Play.
It has now announced the full-scale availability of search ads for marketers and developers on AdWords, Google's online auction service. The decision was based on the company's internal research that shows that most app installs are driven by searches.
What does this mean? Companies like Urban Spoon or Local Eats can now reach foodies on the hunt for a restaurant review app by buying ads on Google Play and reaching potential users while they are searching for that category of app. Or Expedia or Booking.com (an early search ads adopter) can have ads pop up just as a traveler is looking for the right app to find his or her booking options.
Globally, more than one billion people have downloaded apps on Android's Google Play.  The company is also working on further developing its conversion tracking tools and its campaign management tools through Universal App Campaigns, an under-development tool that will allow developers and marketers to manage and promote their app campaigns across its platforms.