Sears buys the top: Media Monitors
The retailer purchased the most advertising in Montreal and Toronto for the week of Dec. 12 to 18.
Sears held onto the top radio buying spot in both Montreal and Toronto, again buying the most advertising in each city, according to the latest Media Monitors report.
The remainder of the top three in Toronto was also steady, with Spence Diamonds at #2 and Hudson's Bay at #2.
The Honda Dealer Association entered the list at #4, while OLG moved up to #5 from #21.
In Montreal, Videotron moved up to #2 from #3, swapping with Hudson's Bay, which fell to #3.
The Ford Dealer Association moved to #4 from #7 and Mitsubishi Motors moved to #5 from #6, rounding out the top of the list in the city.
Toronto:
By brand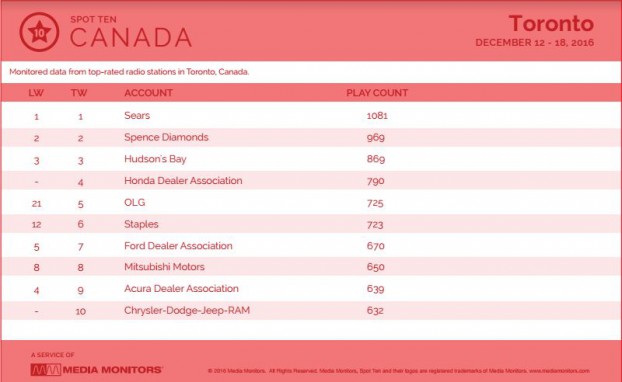 By category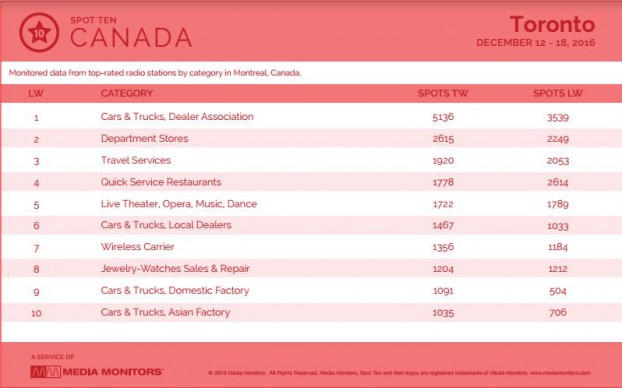 Montreal:
By brand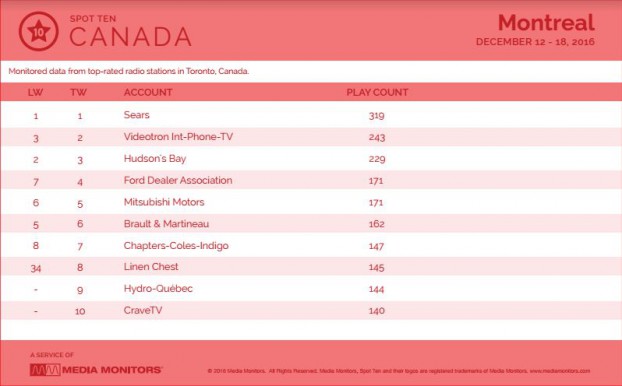 By category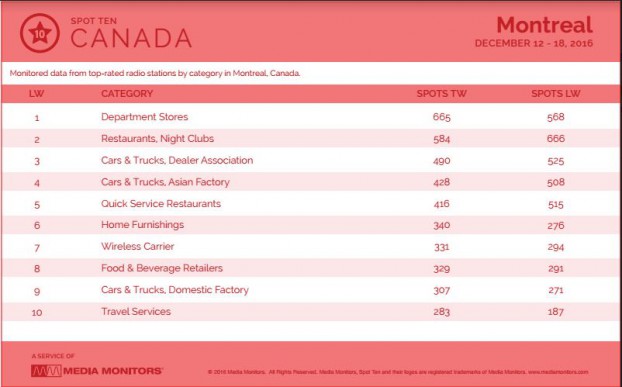 Image: Shutterstock