La Voix does a duet with RBC this season
TVA's top-rated Quebec reality show kicks off its sixth season with a new sponsor.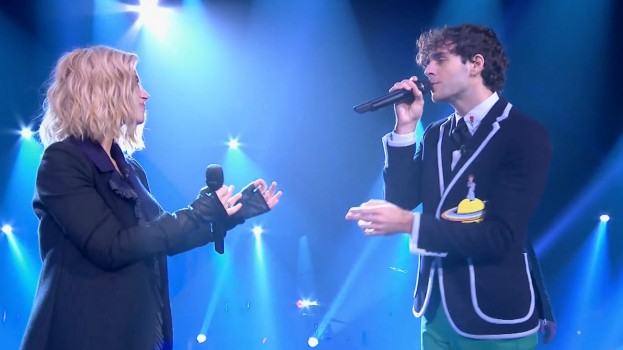 RBC has found some harmony with TVA's La Voix, the popular Quebec version of The Voice, as its newest sponsor.
The sixth season of the reality singing competition show debuted Sunday night in the 7 p.m. timeslot. A regular ratings topper among Francophone Quebec TV viewers over the course of its five seasons, La Voix saw an AMA of 2.41 million viewers for its previous season premiere.
It marks the second notable TV sponsorship announcement for RBC in 2018. In January, it announced a three-year sponsorship deal with Corus to support Bryan Inc. on HGTV. Both sponsorships are part of the bank's "Someday" platform, designed to position the bank as a brand that helps Canadians achieve their future goals.
For La Voix, RBC sponsors the show's $50,000 grand prize. "We don't want to just be a logo on the broadcasts," said Jennifer Howard, VP, marketing for banking at RBC. "The biggest part of this is sponsoring that grand prize, tying us in to make dreams happen." But the brand is also looking to create content to run adjacent to the competition broadcasts, telling competitors' stories either on-air or in social channels.
Related
Groupe V debuts reality dance competition with Rogers
"The content piece is a big priority for us," she said, "but until those stories start to emerge, it's hard to know exactly what it's going to look like. That's what's exciting about it."
La Voix is also the financial institution's second recent music team-up, announcing a partnership with Live Nation last summer that has since produced the RBCxMusic service – a ticketing and music event site for RBC customers.