Broadsign and OutMoove team up to simplify DOOH
The integrated platforms have already executed ad buys for Foodora and Kinetic.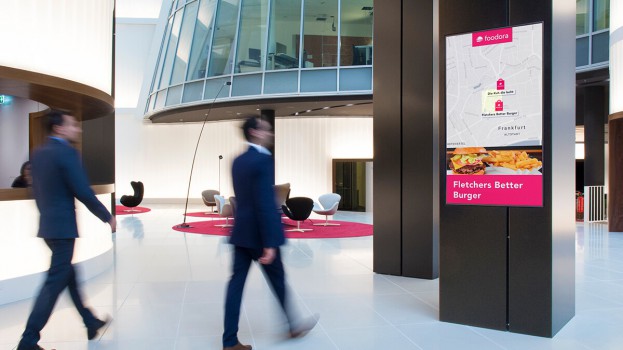 With the aim of simplifying the media buying experience, Montreal-based digital OOH marketing co. Broadsign has partnered with OutMoove by integrating their SSP and DSP platforms.
According to Broadsign VP of marketing Liseanne Gillham, combining the two platforms is meant to make the self-service programmatic OOH process easier for clients.
Gillham says several projects have been executed since the integration with OutMoove, including a test campaign for online food delivery and pickup service, Foodora, and WPP subsidiary Kinetic.
According to Gillham, the integration allowed Foodora to tweak its campaign – which ran for the month of April across large screens in Germany – based on weather, data, time of day and budget in real-time.
"The [Foodora] programmatic buying team had never bought out-of-home before, so our partnership with OutMoove enabled them to expand into a new medium," Gillham tells MiC.
The companies also worked with Kinetic to execute a campaign with French automotive manufacturer, Peugeot.
According to Gillham, Kinetic planned and triggered its media buy for Peugeot based on traffic patterns for a particular audience. It then analyzed when the best time was to buy the highway screens to maximize exposure.
The Kinetic ads ran from February to March, with plans to relaunch this month.