Rumours of TV's death exaggerated, says GroupM
"The State of Video" report from GroupM calls Amazon, Youtube and Google the three "forces" but says linear TV is far from dead.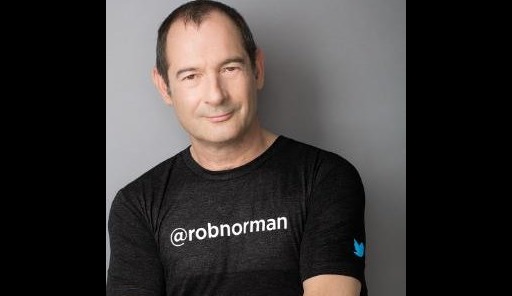 Linear television isn't dead yet, but vertically-integrated companies continue to dominate with younger audiences, according to GroupM's latest report.
"The State of Video" report released by the global agency group on Nov. 1 aims to address the global business of television and video, commenting what trends emerged in 2018 as a follow-up to the company's first "The State of Video" report released last fall.
At that time, the report remarked on the decline of linear TV ratings and trends among YouTube, Facebook, Snapchat, Amazon and Google, as well as movement toward data application, addressable television and OTT viewing in the market.
According to GroupM senior advisor Rob Norman, who co-authored the report with GroupM futures director Adam Smith, the year that followed was somewhat disappointing.
"I suppose the big expectation of people, not just us but the market, was that maybe this would be the year where there was a big breakthrough against the duopoly," he tells MiC, adding that "no one could look back at 2018 versus 2017 and say there was a seismic shift in what happened."
According to the report, 2018 is still the age of Amazon, Facebook and YouTube. Referring to the trifecta as the three "forces" of the industry, the report notes that Facebook and Google, while having not grown as fast in the long-form video space as anticipated, are still growing alongside YouTube.
But there's more to be done, according to Norman, who says that in terms of video, "There's a great sense of eyes wide open now."
"People are still on a wait and see phase as to just how much brand safe inventory Google can produce in YouTube, just how much volume of inventory Amazon can produce on the free side of the Prime Video paywall and on Twitch, and probably most curious about what the video future is for Facebook in Watch and in IGTV on Instagram," Norman says, adding that IGTV and Watch for Facebook and brand safe volume of inventory on YouTube will be important.
Although TV is consumed in larger numbers by older demographics than by the millennial cohort, Norman says it's far from dead.
"This was not [an] especially great year for legacy media, although it was stronger from a demand point of view than it was from an audience creation point of view," he says, noting that the industry hasn't seen "the big leap forward in measurement that we've been hoping for and calling for for the last several years."
"Personal Prime Time," a report from the U.S. IAB cited by GroupM, states that while traditional TV – which includes cable/satellite, broadcast, live or VOD/DVR –  is still the main way the majority of viewers consume shows, many are turning to digital throughout the day, particularly for short videos.
As for the year ahead, Norman believes that with eyeballs increasingly shifting to platforms such as Facebook and YouTube, this year may be the year buyers finally see whether or not these platforms are truly siphoning significant ad dollars from linear television.