Mobile marketing tough with moms: study
The Spider Marketing Solutions study says over half of Canadian moms surveyed are closed off to mobile marketing.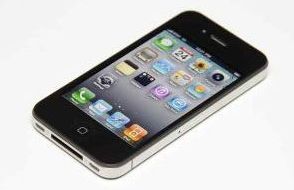 Moms are more likely to use their smartphones to capture moments with its built-in camera over app functions that allow them to download coupons and purchasing information, according to the MomTrac report released by Toronto-based Spider Marketing Solutions.
The study, which was conducted in March interviewed over 470 Canadian females, of which 180 participants have children.
According to the report, women with children react negatively to mobile advertising, with 54% reporting being closed off to the medium and 44% saying they find mobile ads intrusive.
Women with children are also less likely to use mobile features, such as QR codes (3%), location-based apps (17%), mobile coupons (7%) and social media (27%), and are more inclined to check email, browse online and take photographs with their smartphones.
The MomTrac report predicts that because moms make up for a large group of coupon users, the small percentage of women with children using mobile vouchers will increase, stating that the low number of users is a result of participants not yet familiar with the technology.
Christine Ross, partner, Spider Marketing Solutions, told MiC that the key take-away from the study is the need for brands to provide its mom audience with the ability to opt in and opt out, saying that brands should "never spam, as moms have enough on their plate. Once someone [decides to] opt in, there is a much higher likelihood of engagement with the messaging."
And Ross wants to remind media buyers that women with children want brands to provide information that is relevant to them.
"Don't just regurgitate your brand website messaging.  Mobile is an opportunity to customize a unique message to moms on the go," she added. "Mobile provides the ability to tailor when messages are received – moms don't want to receive product information while they are in their bonding time with children or work mode."