Cathy Collier named CEO of OMD Canada
The former CP+B managing director talks to MiC about the challenges of her new role.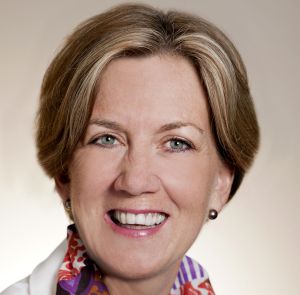 The Omnicom Media Group (OMG) has announced Cathy Collier is joining the company as the new CEO of OMD Canada, taking over from Lorraine Hughes who recently announced her retirement following 35 years in the media industry.
Collier most recently worked as managing director at CP+B Canada, where she was the primary force behind the launch of the agency's connection planning affiliate, X.
OMD North America CEO Page Thompson tells MiC that finding a replacement for Hughes was a tremendous challenge, but Collier is the best hire he has made in his long career.
"When you look at where the business is moving there is buying power, digital and analytics," he says. "There is no better person when you look at her track record of bringing insights to life. Everywhere she has gone she has upped the game. Couple that with her leadership qualities and entrepreneurial background and we hit the trifecta with Cathy."
Collier says she took the job because it is a fantastic opportunity to work with the brand and team that Hughes has built.
"The first thing I will have to do in the new role is go backwords and get to know the people and the clients," she says. "I am most excited about working with the clients, coupled with the powerful analytics and insights that OMD Canada has."
The biggest challenge facing the industry, according to Collier and Thompson is moving from the old way of thinking to the new age of digital and analytics.
"We are moving more into the data and analytics area," says Thompson. "The currency in the business is changing. More and more clients are looking at ROI instead of CPMs. That is the biggest challenge we face in Canada, and worldwide."
Prior to CP+B, Collier worked for Cossette Media as SVP, media director. During her 17 years at the agency she worked with clients including Nike, Coca-Cola and Bell, won three Media Lions and numerous Canada Media Innovation Awards, including four "Best in Show" trophies.
Reporting to Thompson, Collier finishes at CP+B next week and starts in the new roll on Aug. 16.
Collier has served on the Canadian Media Directors Council board, co-chairing the annual conference in 2008 and represented Canada as a media judge at the 2007 Cannes Lions festival.