Bell touts benefits of Bell Media acquisition on Q2 results
Company topper George Cope says last year's $3.2 billion acquisition of CTV is driving growth across the phone giant's business.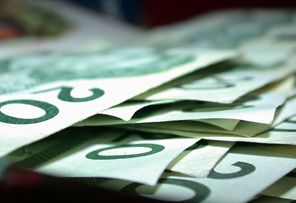 Phone giant Bell looks happy with its Bell Media purchase.
"The acquisition is doing better than we had anticipated…We clearly see the success of Bell Media contributing to market share growth across all of Bell," George Cope, president and CEO of Bell, told analysts Thursday morning after unveiling his company's second quarter results.
Bell acquired control of CTV after completing a $3.2 billion deal and folding the former CTVglobemedia assets into a new Bell Media division.
The new business posted revenues of $529 million during the latest quarter, with EBITIDA coming in at $123 million, or a margin of 23.3%.
BCE gave no year-earlier revenue line for Bell Media after taking 100% control of the former CTVglobemedia broadcast business earlier this year.
Bell TV revenues rose 6% year-on-year to $460 million due to the ongoing rollout of Bell Fibe TV and Fibe Internet services.
At the same time, the satellite TV division faces steep churn and competitive pressures as rival carriers offer free PVRs for Bell TV subscribers to adopt cable TV packages.
On the conventional and specialty TV side, Bell Media's advertising and subscriber fee revenue lines were each up 5% year-on-year.
Specialty TV ad and subscriber growth was driven mainly by the NHL playoffs on TSN and RDS, as well as improved audience numbers.
And CTV and CTV2, the rebranded former A Channel stations, saw audience and advertising growth driven by the federal election, royal wedding coverage, and strong ratings for the conventional networks' series.
Bell Media operating costs came to $406 million during the latest quarter, which included a shopping expedition to the LA screenings in May.
Cope told analysts during a morning call that Bell Media gained from "robust advertising revenues" across all media properties, including digital, and strong subscriber fee revenue from specialty TV channels.
That's especially so from TSN and RDS, as Bell Media currently negotiates rate increases with cable and satellite TV operators and hopes to conclude deals by the end of the year.
Digital revenues also rose on the launch of Bell Mobility's mobile TV service, offering live and on-demand access to TV content.
From Playback Daily