Back-to-school spending to stay flat: Ernst & Young
A still-fragile Canadian market and global economic concerns are major factors in expected sales this season.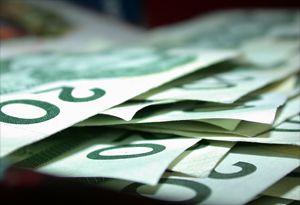 Back-to-school spending this fall is expected to remain flat with 2010 numbers, according to a recent study from Ernst & Young.
These results are compounding an already difficult situation for retailers, who faced a poor spring buying season because of inclement weather conditions across much of Canada, according to the report.
"Back-to school is the second most important season on the retail calendar," said Ernst & Young representative Daniel Baer in a release. "But retailers continue to face a number of headwinds. The Canadian economy continues to grow slowly and consumer confidence remains fluid. Although lower than their peak levels, higher gas and grocery bills have reduced consumers' disposal income, as inflation continues to outpace salary increases."
Consumers heeding calls to reduce household debt, global economic uncertainties, the volatile dollar and higher commodity prices all play a part in the fall spending forecast, according to Ernst & Young. Though, it says the good news is children's items are usually the last place parents cut spending, because they view the purchases as necessities.
Back-to-school spending across Canada will be mixed, according to Baer, with Alberta and the Prairies leading and Quebec lagging.