Astral Radio rebrands nine
The company has rebranded its largest network of stations in Quebec to realign with its adult female target.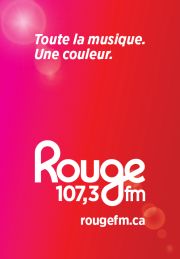 Astral Radio has announced the rebranding of nine of its Quebec-based radio stations from RockDetente to Rouge fm.
The broadcaster made the change after 20 years as RockDetente to better align itself with its target market of upscale women aged 35 to 44, Chloé Boissonnault, senior director, communications and marketing, Astral Radio tells MiC.
"We chose the name Rouge fm because the colour red is closely aligned to our female target," she says. "The logo also has a touch of '80s because we know the target group loves that era."
The rebranding, which was 18 months in the making, was completed with Montreal-based Bleublancrouge on the creative and will be promoted with a media buy from Carat.
An OOH campaign featuring the new logo across Quebec launches on Aug. 22, with a TV campaign which shows women listening to the station at work, at home and in the car launching Sept. 5 on TVA and Astral Television.
Mario Cecchini, senior VP , sales and marketing, Astral Radio, says advertisers can expect the audience profile on the adult contemporary Rouge fm to be the same no matter what time they choose to buy on the network of stations. Advertising opportunities are also available on the stations new websites, which branch off from Rougefm.ca.