Maxus to open Toronto office
Ann Stewart has been named president of the Toronto branch, one of three new locations for the media co.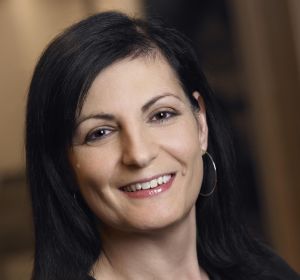 GroupM media company Maxus is opening offices in Toronto, Mexico City and Los Angeles to service its existing clients as well as a wave of new business, Kelly Clark, CEO, Maxus tells MiC.
Ann Stewart has been named president of the new Toronto office, which will house about 35 to 40 staff members and open on Oct. 1. Stewart joins the company from her most recent role at Excelerator Media, a Toronto-based GroupM agency.
The Toronto office, which will work with clients including the recently won NBCUniversal, Bausch & Lomb and Ferrero Rocher, aims to plug a hole in the Maxus network, says Clark.
"Canada is a global advertising market, and the lack of a Maxus office in Canada has been a hole in the network," he says. "We have got an aggressive growth plan to build up Maxus as a true full-service media agency, and you can't do that without a strong presence in Canada."
Clark says the agency will bring its trademark nimble, flexible attitude to its Toronto office (which has yet to find an official address), along with a strong digital focus.
"We aren't coming into Canada expecting to know everything," he says. "We need to do more research into the Canadian market. Being a newer agency we aren't encumbered by silos and structure and the historical ways of working. But we need to do some listening and talking with clients for the first six to eight months."
The company is still looking for staff, including a digital lead for its Toronto office, says Clark.
"Our London office described Maxus people as 'passionate fixers,'" he says. "They work in a nimble, entrepreneurial way. We are looking for people are up for it, curious, want to make a difference."
Maxus is also opening a new office in Los Angeles, established to primarily service the Universal Studios portion of the NBCUniversal account. The office will also work with clients including NBCU's Focus Features division and Video on Demand offering. The company plans to have 20 staff members in the office by Oct. 1. Maxus's New York office will also service the NBCUniversal account, with a planned staff of 20 joining the office to work on the account.
The media co's new office in Mexico City will be headed up by Hugo Gomez, and is already working with clients including Astra Zeneca, UPS and Mazda. Gomez comes to the company from GroupM sister agency Mindshare Mexico, where he worked as COO.
In July, Maxus was rated the fastest-growing media services agency in the world by RECMA, the independent organization that measures media agency sector operations.
Maxus is one of four global WPP media and marketing networks within GroupM, along with MEC, MediaCom and Mindshare.