Martin Short to take Canada's Got Talent cross-country
The Citytv show will be promoted across Rogers Media properties, and Tim Hortons has signed on as a sponsor.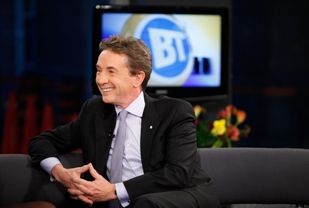 Canadian entertainer Martin Short is on the set of Citytv's Breakfast Television in Toronto, summoning his inner Steven Tyler.
"When (Aerosmith's) Steven Tyler took over at American Idol, with J-Lo [Jennifer Lopez], they said everyone will be too nice and too pleasant and it won't have an edge. And the ratings went higher," says Short.
So expect a nurturing and truthful Short – there will be no sharp-tongued comments or sarcasm from the Hamilton, ON. native at the judges' desk for Canada's Got Talent, Citytv's reality show from Insight Productions, based on the Got Talent format from FremantleMedia and Simon Cowell's Syco Entertainment.
Short will soon learn whether his trademark cheeky niceness will work with Canadians.  After Citytv unveils the other two judges for Canada's Got Talent on Monday, the trio will be in Calgary on Tuesday and Wednesday for the first of a six-city live theatre audition tour.
Short and his fellow judges will view a stream of singers, jugglers, dancers, and even animals chasing objects and their owners, all first spotted during an earlier cross-country trek by the series' producers.
"My prediction is that I will see people who, in their own way, have enormous talent," Short says.
Insight Productions will also hold live theatre auditions in Vancouver, Toronto, Winnipeg, Halifax and Montreal through mid-January. Then it's into the post production suite ahead of a March 2012 debut.
Rogers Media will use its varied assets to promote the talent competition series, with viewers and listeners able to follow the upcoming round of auditions on Citytv, Breakfast Television, Rogers Radio stations and social media.
And Tim Hortons has come on board as a sponsor.
From Playback Daily