Postmedia sells print titles to Glacier Media
The deal comes on the heels of Torstar announcing its increased investment in the Metro group of papers.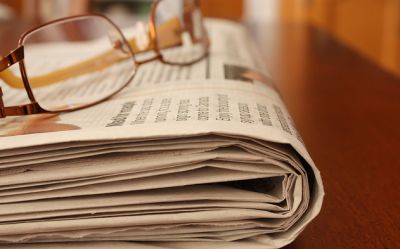 The Postmedia Network has announced it is selling West Coast daily newspapers the Victoria Times Colonist, Nanaimo Daily News and Alberni Valley Times, as well as its interests in 20 community newspaper properties in British Columbia, to Glacier Media.
The deal, which is worth $86.5 million, is a result of an unsolicited offer to purchase the newspapers to the Postmedia Network from Glacier Media.
Paul Godfrey, president and CEO at the Postmedia Network tells MiC the Victoria Times Colonist was not originally a part of the deal, but was added because of its close ties to the other titles involved.
"The original bid from Glacier was to buy the lower mainland properties and the Vancouver Island group of titles," he says. "Our pension plan on the Vancouver Island newspaper group is majorly intertwined with the Victoria Times Colonist which has a number of labour agreements that impeded us from implementing the digital-first strategy that we believe is essential. So we asked Glacier if they would be prepared to make a bid on all of it and they agreed to it."
Postmedia's Vancouver daily newspapers, the Vancouver Sun and the Province are not included in the deal. The deal is subject to closing conditions and is expected to close on or around Nov. 30.
This deal comes hot on the heels of Torstar announcing it is increasing its interest in the English-language Metro newspapers to 90%. The group of Metro papers, which have editions in Canadian cities including Toronto, Vancouver and Montreal, are jointly owned in Canada by Metro International S.A.
According to a company release, the deal to increase Torstar's interest in the group of papers was worth $51.5 million.