Chevrolet named official partner of the Pan Am games
The brand partnership includes transporting athletes at the 2015 sports event in Toronto.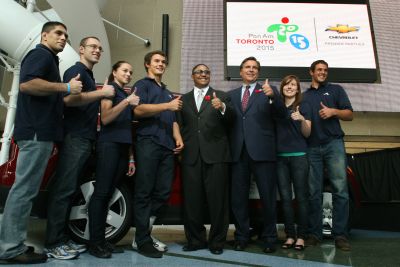 Chevrolet has been given the exclusive title of the official vehicle partner of the Toronto 2015 Pan/Parapan American Games.
"Chevrolet shares our vision to create a better Ontario," said Ian Troop, CEO of the Toronto 2015 Pan/Parapan American Games in a press release.
"A focus on families, combined with a wealth of transportation experience and a reliable track record at multi-sport games, makes Chevrolet an ideal partner for the Toronto 2015 Games."
The automotive brand will transport athletes and officials in 1,000 hybrids and vehicles with advanced green technology, such as extended range and flex fuel capabilities. The car co will also create awareness of the multi-sport event through its 157 dealers in Ontario and 52 dealers in the Games' communities.