MAOY jury
Meet the industry vets who made the tough decisions in Media Agency of the Year.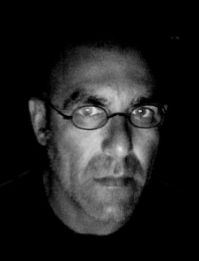 Michael Alexandor
Partner, Temporarily Unpopular Ideas (pictured)
Alexandor has worked for Unilever Canada on Dove and its "Campaign For Real Beauty," the launch of Axe in Canada, and brands like Vaseline, Lever 2000, Sunlight and Vim. His last position at Unilever was VP global marketing for Calvin Klein Fragrances in New York, where he developed Calvin Klein's most successful launch ever, Euphoria. Prior to co-founding Toronto-based innovation agency Temporarily Unpopular Ideas, Alexandor was head of media, markets and innovation at Astral Out-of-Home.
Judy Davey
VP, marketing assets, Molson Coors Canada
With over 20 years of media experience at Molson Coors, Davey is recognized as one of Canada's leading authorities in the field of integrated communications planning and sports sponsorship negotiations. She also manages events and promotions, advertising and specialty agency negotiations and Molson Coors Canada's internal production and creative studio.
Jack Denneboom
President, Denneboom
Before founding his eponymous Toronto-based media agency in 2001, Denneboom was VP of national sales for Cantel (now Rogers Wireless). Today, he drives Denneboom's industry-changing technology division, where he has developed and launched applications that automate the creation of ads and the buying and selling of media.
Laura Gaggi
President and owner, Gaggi Media Communications
Gaggi founded her own media agency 20 years ago, and during her 30-year media career has served on numerous industry boards and juries. Some of Gaggi's national and international accounts include the Globe and Mail, Cineplex, Holt Renfrew, Dr. Oetker and Kao Brands Canada.
Howard Kerbel
VP, marketing, sponsorship and sales, TIFF
Kerbel has spent more than 20 years in marketing, sponsorship and branding at companies such as American Express, Dynamic Funds and as a consultant for start-ups. Into his third year at TIFF, he oversees the festival's advertising and rollout of the newly relaunched TIFF brand.
Pierre Parent
VP, strategy, insight and immersion, Wasabi Communications
Parent is a noted player on Quebec's marcom scene, where his experience spans marketing, media and entertainment. In his early career, he was promotions director of Polygram/Universal in Quebec, and director of marketing for MusiquePlus prior to launching his own agency, P2P Proximity Marketing. His clients have included Reebok, Johnson & Johnson and Molson.
Kerri Roche
Strategic Planning Director, Target Marketing
Roche has 15 years of experience in strategic planning, market research, advertising and account management. At St. John's-based Target Marketing she has worked with a broad spectrum of clients including Irving Oil, McCain Foods and Newfoundland and Labrador Tourism, and has planned and helped execute many campaigns that have won awards, including a CASSIES Gold.
Sandra Sanderson
SVP, marketing, Shoppers Drug Mart
Since joining Shoppers in 2008, Sanderson has focused on consumer insights, integrated campaigns, growing the Optimum loyalty program and building digital. Her career began at Procter & Gamble, after which she moved to Kraft and later Coca-Cola, where she was VP of marketing for Minute Maid. She has also held senior marketing positions with Canada Post, Universal Studios Home Entertainment and Danier Leather.
Kirstine Stewart
EVP, English services, CBC
Stewart is responsible for all of CBC's English operations, including CBC Television, CBC Radio and CBC.ca. As part of her responsibility executing the 2015 strategy, Every One, Every Way, Stewart has expanded local services in underserved markets. She is also establishing CBC as an industry leader in innovation with VoteCompass.ca and mobile apps for radio, TV and news.
Jump to:
Media directors of the year: Terry Horton, VP, media director, Cossette Media and Mark Sherman, founder, owner, executive chairman, Media Experts
Next Media Star: Shahnaz Mawji, supervisor, communications strategy at Carat
MAOY Gold: MediaCom's innovation evolution
MAOY Silver: Media Experts stays ahead of the curve
MAOY Bronze: Mindshare dives into digital bridging
MAOY Honourable Mention: Starcom's streak stays alive