Reebok Hockey casts its own players
The sports equipment and apparel brand powers its products in a new slapshot campaign.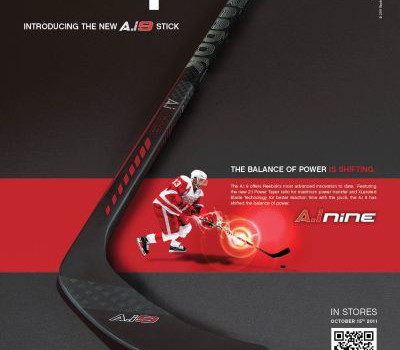 The subtle placement of Reebok Hockey products coupled with a pro sports player in ads is a common trick made by the brand, Marc-Andre Charron, brand manager, Reebok Canada, tells MiC.
But, for its recently-launched campaign, the Reebok Ai9 Stick has traded leading roles with previously-cast hockey stars like Sidney Crosby in the brand's new 30-second TV spots that are airing in Canada, the US and Europe, he says.
"In the past we went with more of a brand communication strategy, there was a lot of inspirational messaging around the brand essence," says Charron. "The product is the hero [for this campaign] and it's really in the forefront."
A teaser campaign was initiated in September when 15-second versions of the ads, created by The Hive with media placement done in-house with help from Carat, were featured on several jumbotrons and scoreboards in European and North American hockey stadiums. In addition, full-page ads with a large QR code that directed users to the commercial were placed in sports magazines such as Hockey News.
The official 30-second version of the ad was launched in October during the CHL Friday Night Hockey on Sportsnet and will continue to run during the telecast until the end of the season. The ad will also be featured on Reebok's in-store TV channel as well as on its Facebook page and brand website.
"The Ai9 is designed to help players maximize the power they get from their shots. But power is a difficult thing to convey, especially in a country as obsessed with hockey as ours," says Simon Creet, CCO, The Hive. "To demonstrate the power of the Ai9, we slowed down a regular slapshot and turned it into a series of visual metaphors that, when strung together, give viewers a taste of the power waiting to be unleashed in this new stick."