Transcontinental rebrands
Company CEO Francois Olivier tells MiC why the media co underwent a major transformation.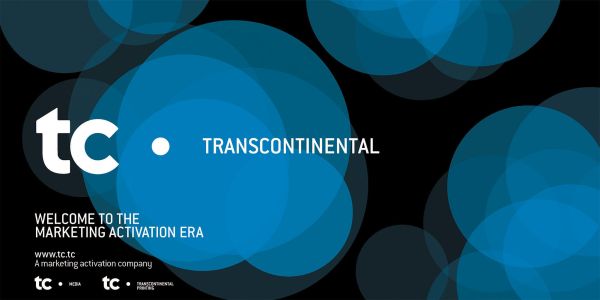 Transcontinental Media has undergone a name and branding change to keep up with the evolving media market landscape, Francois Olivier, president and CEO at Transcontinental, tells MiC.
Now known as "TC. Transcontinental" overall, "TC. Media" and "TC. Transcontinental Printing," the rebranding was conducted with the help of Montreal-based Bleublancrouge and Cohesion Strategies.
"The company has evolved from its roots as a printer, we now have about 10% of our revenue coming from digital and are anticipating even more growth in that area," he says. "We found that the brand Transcontinental is well known in Canada, but in the US a lot of people were calling us Transcon, TC, TCL. So now the logo shows the short form."
The rebranding is the next step in the development plan the company began rolling out in 2008 to strengthen its core operations and build its new marketing services, according to a release.
Olivier says the company, which produces magazines including Canadian Living, The Hockey News and the recently announced Juice, is increasingly moving into the business of producing content for clients in addition to their own titles, a business that was worth about $70 million this year for the company.
According to Olivier one of the challenges of competing in today's marketplace is making sure all the different pieces of the company work together as a cohesive unit.
"For example, we collect data on all our different touchpoints and the databases are all stored in different places," he says. "It is important to integrate them so we can share the metrics more easily on point-of-sale or loyalty programs. Doing this will make a big difference on how much and how easy marketing data will be available."