The rise (and fall) of the media shop
Lauren Richards shoots from the hip about media agency independence.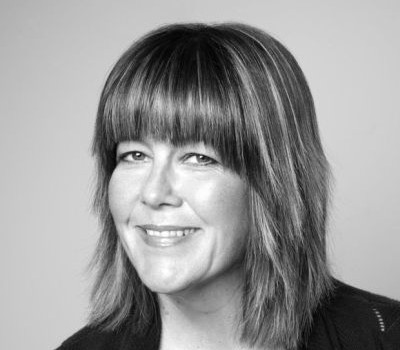 The advent of the independent media agency in Canada happened a long time ago – amazingly enough, it's been over 40 years.
Media Buying Services (MBS), now owned by MediaCom, was the first of its kind in Canada. In fact, it is recognized as the first independent media management company in the world. Harrison, Young, Pesonen and Newell, commonly referred to as HYP&N and then HYP(E) and now PHD (as they sold to the Omnicom Network), came 10 years later, at which point the full-service agencies really started to fret.
These specialist shops were making waves and winning business. They may have even seemed more advanced in their thinking because they were in control of their own destiny. The head of the full-service agency wasn't in charge, they were.
The media director was not typically an outspoken leader or visionary, as they were often in the background behind the CEO, the creative director and the head of account services. They, and the media product, were relegated to behind-the-scenes status and were under-funded and underappreciated.
So, although the media heads weren't always the most obvious leaders, they sought independence from the mother ship in order to competitively seek independent media business and get the funding they needed to grow. Clients could now easily separate media from the creative assignment and media shops wanted the flexibility to compete for that revenue. Thus, they began to strike out on their own, sometimes just to a different floor, but operationally, much further afield.
This independence strengthened media in many ways – initially attracting an entrepreneurial mindset, and providing funding for proprietary tools and better salaries. But it also hurt the media product. As media professionals gained strength and confidence in their channel knowledge and negotiation leverage, many worked very independently of creative agencies, almost behaving like collaboration was for the weak-minded.
This approach, combined with a lack of courage of conviction and differentiation, often results in taking any business at any cost, and is damaging the industry to no end.
Although these media arms are still connected financially to their creative brethren via their umbrella network, you'd often never know it. A lot of network-related media shops and creative agencies have no relationship, poor relationships or, dare I say, hostile relationships. And the independent creative agencies that have been flourishing in Canada for decades also have a hard time partnering with many of these media companies, as they aren't inherent collaborators, perhaps a residual culture quirk from cutting the apron strings with their creative parent shops.
It's become a huge barrier to realizing the full potential of projects, people and performance, because at the heart of great communication is collaboration.
So, although the full service agency model has been under attack for decades, many of the best creative agencies are more than creative agencies. Crispin, Wieden and Deutsch have offered media services from the beginning, and continue to do so, at the very least to guide and populate their ideation and messaging.  And the strength of Cossette for decades was certainly the total sum of its parts.
Interestingly enough, most of our Canadian creative shops, even many of those connected to media agencies, have been embedding channel planning expertise for years to best navigate our ever-increasing communication options and ever increasingly connected consumer.
These senior level strategic thinkers usually come from media agencies and are often the best and the brightest. They're secure enough to collaborate and want to be more closely connected to the messaging to make a bigger difference. They're also often providing the innovation and high-level insight.
Media companies and holding companies should really take note because forward-thinking media innovation is increasingly being provided by the creative agencies (as well as media sellers) versus the media agencies themselves. Just look at who wins the Cannes Media Lions.
Lauren Richards is a Toronto-based communications consultant, and has held the CEO position at both network and indie media agencies in Canada. Email lauren.richards.tor@gmail.com