MiC's Most Clicked 2011: Postmedia drops three execs
The restructuring move is MiC's third most-clicked story of the year.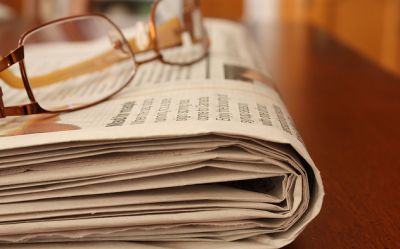 As 2011 comes to a close, Media in Canada is counting down the stories that got the most notice this year.
Our third-most clicked story of the year was Postmedia Network's announcement of the departure of three executives earlier this fall in what was described as a restructuring move.
"As we accelerate our business strategy, the continued focus for this fiscal year is on transformation and revenue development. This year our success is linked to ensuring that our product and sales teams work more closely than ever so that we maximize returns on our digital investments," said Paul Godfrey, president and CEO, Postmedia, in a release.
Other news from the world of print and digital newspapers and magazines that made waves on Media in Canada this year included:
Transcontinental and Loblaw partnering to launch Juice, a cross-platform magazine launching next spring and focusing on the link between food and healthy living, made the number two spot.
Number three on the list of magazine and newspaper stories on MiC was the latest report from the Audit Bureau of Circulation. The newspaper report saw nearly every title drop in paid circulation in the six months ending Sept. 30, 2011.
Coming in at number four was the news of Transcontinental Media's Homemakers magazine closing its doors. The women's title started as a free shopping guide and had 1.4 million readers per issue, according to the Fall 2011 PMB report.
Number five on the list of most read magazine and newspaper stories in 2011 was the ABC magazine report for the first six months of the year. The report saw decreases across paid subscriptions and paid circulation for the period.
Check back with MiC each day this week as we count down the most-read stories on the site for the year.