CBC promotes its big three
The pubcaster pushes its new winter shows, Mr.D, Arctic Air and Redemption Inc., which have ad and sponsorship opps available.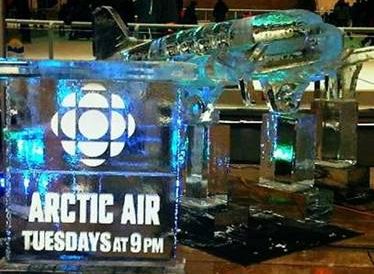 This week marks the premieres of Arctic Air, Mr. D and Redemption Inc. on CBC, shows that Mary-Jo Osborn, deputy executive director of marketing communications at the pubcaster hopes "every Canadian with a pulse" has heard of thanks to the campaign promoting the winter season.
Unlike the fall season, which focused on returning shows, the winter season is rolling out new shows on the pubcaster which means the need to get the word out earlier than usual, says Osborn.
Promotions for the shows, with media and creative done in-house, started in October with teasers of the new programs airing during CBC's Hockey Night in Canada, online ads on CBC.ca and on its radio properties, says Osborn.
Traditional and digital OOH billboards launched Dec. 23 in Toronto and Vancouver, including an Arctic Air takeover of Royal Bank Plaza and ads promoting the former-Dragons' Den star Kevin O' Leary in the financial district's Bay St. in Toronto.
A five-week long high GRP radio campaign promoting the shows launched last week in Toronto and Vancouver, along with national and local print newspaper ads. A digital arm of the campaign includes rich media YouTube masthead takeovers this week for Mr. D and Arctic Air and a similar spot on MSN for Redemption Inc., says Osborn.
Arctic Air was also promoted by ice planes built by Newad's experiential marketing team in Toronto's Nathan Phillips Square and Vancouver's Robson Square this weekend, handing out "watch and win" passes, giving passersby the chance to win a trip to the North West Territories where the show is set.
Osborn says the target for CBC's three new shows is adults aged 25 to 54, with Mr. D skewing slightly more towards a Modern Family-style comedy loving audience because of the star Gerry Dee's following as a stand-up comic. The target for Arctic Air skews slightly female and Redemption Inc. taps into Kevin O' Leary's Dragons' Den fans, she says.
Mr. D premieres tonight at 8 p.m., Redemption Inc. starts tonight at 9 p.m. and Arctic Air takes off Tuesday at 9 p.m. on CBC.
Advertising and sponsorship opportunities are open for the shows, according to a CBC representative.