Articles Tagged 'Redemption Inc.'
Arctic Air, Dragons' Den, Doyle to return to CBC
The broadcaster looks beyond recent budget cuts, promising that the 2012-13 season will be successful.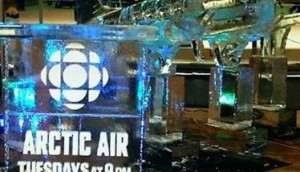 CBC promotes its big three
The pubcaster pushes its new winter shows, Mr.D, Arctic Air and Redemption Inc., which have ad and sponsorship opps available.
CBC looks for Redemption this winter
CBC execs Kirstine Stewart and Julie Bristow talk about courting controversy with the new reality show, Kevin O'Leary's family appeal and why marketers aren't averse to hot topics.