Blog: Rebecca Shropshire at CES
The UM VP takes MiC to the show floor and talks about the rise of agency participation at the hot ticket event.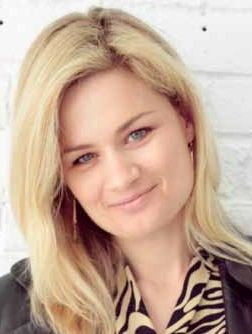 Rebecca Shropshire is the VP, director of digital communications at UM Canada. She's blogging from this year's Consumer Electronics Show in Las Vegas for MiC.
This morning I took a cab to the Las Vegas Convention Centre to walk the CES trade show floor. The taxi driver was grumbling about how busy this week is, being Vegas's largest annual convention with over 140,000 visitors. Somewhere in our conversation he asked me what I did for a living and I told him I work in marketing. He paused for a second and then said "Huh…what are you doing at CES then?"
I thought this was a fitting story to open with, as this very question seems to be consistent with the conversation in many of the panel discussions I attended today. The general consensus is that this year more than any other marks a noticeable change in CES attendance – the rise of marketer and agency participation.
Notably, senior marketer and agency participation, all the way up the chain of command to global CMOs of consumer goods companies that typically have had little affiliation with the business of technology itself. This isn't surprising given we have truly arrived at that place and time where almost everything is digital in some way, and where technology enables so much of the fundamental human experience.
I was a bit daunted by the prospect of writing a blog post about a show with over 3,000 exhibitors showcasing 20,000 new products. Where to start and what to focus on? As I walked around the show however, it was easy to discover a common thread. Ask the tech people who have been coming here for years and many of them will say the show has no discernible theme in 2012, that it is just a year where all the previous innovations: smartphones, tablets, SmartTV, SmartHome, have evolved to a point of critical mass and sophistication.
Ask the marketers here and overwhelmingly their answer is that the theme of the show is "Connection." Connection whether between people or devices, is the unifying idea across most exhibits and products. In fact, the keynote panel I attended this afternoon summed it up nicely, that CES should evolve to stand for "Connecting Everyone Socially" instead of the Consumer Electronics Show.
Almost every innovation on the floor involves a smartphone or a tablet, or the ability to connect with both. Content has become screen agnostic with SmartTVs connecting seamlessly to apps, browsers, television, music, movies, social media and even home appliances. Everything that can be seen and experienced on your smartphone or tablet is now easily transported by the touch of an icon to your television screen. All of this wrapped in a nice, if still rough, package that suggests natural user interface will become the universal remote of choice, replacing mouse, keyboard and remote control with touch, voice and gesture; movements that are so fundamental to human nature that it can only make technology simpler and more accessible to everyone.
Ultrabooks have attracted a lot of attention at the show which surprises me a little as they're basically the next, and let's face it, long-overdue generation of notebook computers. Sleeker, faster and with a longer battery life. Enough said.
Handwriting and drawing tablets and apps also seem to be a popular innovation, primarily selling on their potential as a classroom tool, and the prospect of saving trees by eliminating the paper notebook for all those hold-outs who still prefer a pencil to a keyboard. All the major manufacturers are showcasing their latest smartphones, tablets, SmartTVs, and 3D and super HD TVs. This roster of product offerings seems to be the steep cost of entry in the electronics business these days.
Just for the cool factor, I need to note a piece of innovation that won't be produced for the commercial market anytime soon which I saw at the show. The first 8K LCD Super Hi-Vision concept television offers resolution 16x higher than current HDTVs. Just when you thought hi-def couldn't get anymore hi-def, here you go. It's 85 inches and it's a beautiful thing. I'm admittedly not a big TV watcher but this was absolutely mesmerizing. The size, the colour, the definition…ooooh, ahhhh. You could hear the audible sighs from the crowd. If this is an indication of what's coming in the future, I am pretty convinced that television is not, in fact, dying.
As I write this, I am soaking my aching feet in a tub of hot water. Which leads me to close with a few pieces of advice for any CES newbies who may be thinking of attending next year: wear comfortable shoes. I mean athletic shoes. Forget vanity and go for endurance. The trade show is enormous and even if you can get through a day of walking the floor, you still have to manage the 40 minute wait for a taxi back to your hotel. Attend the keynotes when you can, I've found them generally to be the most interesting panels and presentations here. And, encourage your senior executives to come whether on agency or client side.  It's a great time for forging new relationships, collaborating with potential partners and sparking internal conversation on how to create valuable connections with consumers.