M2 Universal keeps CBC
The media co has been awarded a new three-year contact with the pubcaster.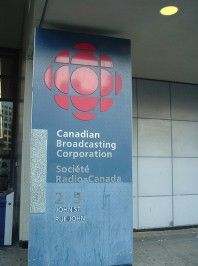 M2 Universal has won the competitive review to handle media strategy and buying duties for the CBC's English-language services.
Today's announcement extends the CBC's partnership with M2, which has been in place since 2007, for another three years. The new contract begins Feb. 1, 2012.
Bridget Hoffer, executive director of communications marketing and brand at CBC English Services tells MiC the competitive review came down to a shortlist of four, with M2 Universal scoring the highest overall on the measured criteria (quality of response and compliance with the RFP mandate, quality and credentials of the team, expertise and price).
The contract renewal announcement with the media agency comes on the heels of what Hoffer says is one of CBC's strongest premiere weeks ever with over a million viewers tuning into the first episodes of Mr. D and Arctic Air, following a large marketing campaign promoting the winter season.
"The team at M2 Universal is thrilled to build on our partnership with the CBC at such an innovative time for the brand," said Sara Hill, president at M2 Universal, in a release. "While any new business win is exciting, it is especially rewarding when an incumbent client, managing such an iconic brand as the CBC, values your team as a trusted partner to build on its 75-year history and help drive long-term goals."