The realities of digital planning
Robin Hassan of Starcom talks to attendees of the DX3 conference about how to look beyond the campaign.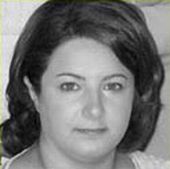 In a session on planning and measuring digital media that took place during the first day of the DX3 conference in Toronto, Robin Hassan, group director, digital, Starcom MediaVest Group, told attendees that to have some rate of success in the space, media planners must proactively plan, forecast and set a budget for testing.
"If you don't, then you will be continuously chasing the consumer versus being ahead of them," she says.
Hassan said though the traditional linear path of media planning has worked for agencies until now, the time has come for the model to evolve and for brands to start thinking beyond the campaign. Focusing on how one campaign lives on beyond its timeline and how it affects the lives of consumers is what is important, she says.
It always has been and very much continues to be about a brand message, passively consumed by the consumer, she says, but now everything is intersecting and interacting, and as a result, there are multiple brand stories.
"The reality is that the consumers we are talking to are in a network. The information for them is ongoing and the experience is ongoing," says Hassan, noting that agencies need to start moving from 360-degree campaigns to 365-day media planning.
"In the digital space, even when we're going after awareness, there's always some level of targeting. That's what we're good at and that's what we love doing," she says. "But we need to remember the importance of the context going beyond that campaign, so how a brand is going to resonate with that audience after the campaign is over."
She adds that a brand's communication approach needs to consistently show up in front of consumers as well as engage them. Paid media exists as a conversation-sparker. Owned media is still very much important as consumers expect to have a space, either on a brand website or its social media page, where they can interact with it. And earned and shared media is increasingly fitting into brand marketing and communication strategies, because of the desire for a consumer to become an advocate for the brand.
The key is to use the four pieces in a holistic way, she says, giving an example of how a brand can repurpose user-generated content, where a consumer has engaged with the brand through a video testimony, for instance, to create additional campaign creative such as pre-roll ads.
Hassan also says agencies need to start consolidating every ounce of campaign data found in different partner agencies.
"Sometimes we forget how much data we actually have at hand. We work in silos, where the creative shop has access to the entire site content and the results of that, and the social agency has access to only the social results," she says. "We don't really collect all that data in one place and understand how all of it works together."
Hassan ended the session with some take-away advice for the audience: "always make sure you understand your baseline, plan and forecast for the future and absolutely make sure you have a budget for testing and learning so that you are constantly reiterating and improving as you go along."