CTV kicks off 2012 Olympic campaign during Super Bowl
The Bell Media channel is also using the ratings blockbuster to promote its winter season.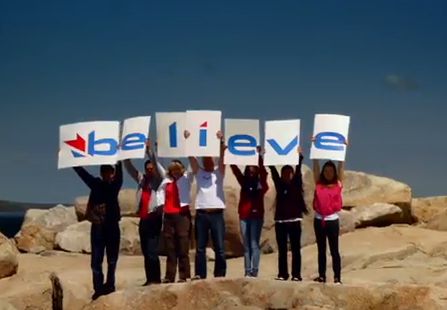 CTV has announced it will unveil the new London 2012 Olympic Games "Believe" campaign during its broadcast of the Super Bowl this Sunday.
The campaign features the voices of Canadian actors Ellen Page and Gordon Pinsent and kicks off promotions for the games, which are just under six months away.
First unveiled for the 2010 Vancouver Olympics, the second iteration of "Believe" will showcase Canadian and international athletes and show new Canadians how the Olympic spirit has spread to their homelands, Scott Henderson, VP of communications for Bell Media, tells MiC.
"This year's campaign opens with spots that have a global tone – they were shot on location in Canada, the US, India, China, the Philippines, Poland, Italy, Portugal, Jamaica, Scotland and England – while the 2010 campaign focused exclusively on Canada," he says. "As the six-month roll-out of the new campaign happens, the focus will narrow to more individual athletes and their stories, while the 2010 campaign was athlete-focused off the top. Also, we wanted to acknowledge the multicultural appeal of an Olympic Games in the summer by including stories from all around the world that appeal to new Canadians who have roots in other countries."
CTV is also leveraging Sunday's super-sized audience to launch new creative promoting its new winter programming, including Smash, which launches Monday Feb. 6, The River which debuts Feb.7 and The Voice which launches immediately following the Super Bowl at 10 p.m. on CTV.
Bell Media will also launch a new campaign for the 84th Annual Academy Awards, which air Feb. 26 and The 2012 Juno Awards on Apr. 1 during the Super Sunday broadcast.
Advertising opportunities for CTV's winter season, as well as the Academy Awards and Juno Awards are available, according to a Bell Media spokesperson.