Jack Astor's spreads the love with 'WTF'
The restaurant has positioned itself as a winter survival kit for consumers in its newest ad campaign.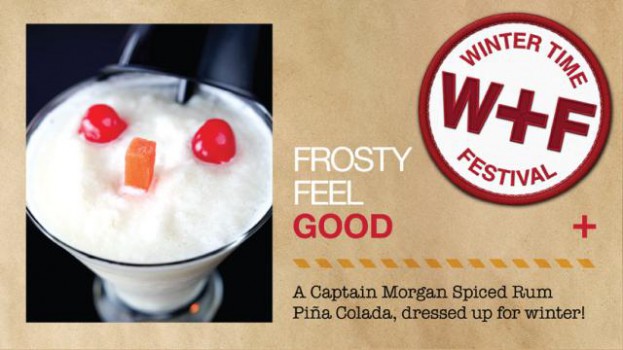 Service Inspired Restaurants-owned chain, Jack Astor's, claims to be the definitive survival kit for Canadians when winter comes a-knocking.
With its latest promotion, the "Winter Time Festival" (or WTF for short) the brand rants about the dark and dreary season and how, with its new menu items, consumers can begin to embrace winter and find sanctuary in its restaurants. For instance, The Frosty Feel Good cocktail which mimics a snowman and is meant to help you embrace the cold, is but one example of a winter-themed item on the new menu.
Using radio, the brand's preferred medium, Jack Astor's enlisted agency JAN Kelley to place two Zulu Alpha Kilo-created spots on radio stations in Toronto, London and St. Catherines, Lauren Michell, VP marketing and branding, Service Inspired Restaurants, tells MiC.
The spots talk about the new menu, how winter makes people ask "WTF?" and why the brand decided to name the fest as such. (Listen to the spots below.)
Stations airing the commercial include 102.1 The Edge, TSN Radio, Virgin Radio and KISS FM, which Michell says will help to reach its broad audience of 25- to 45-year-olds.
"It's about being where our target audience is – they're a fun, social and outgoing bunch and they're actively listening to the radio," she says.
Michell goes on to say that the brand also likes to try its hand at new mediums, which is why there will be ads promoting "WTF" in cabs (placed by PlayTaxi Media) in Canadian cities. The ads will prompt commuters to punch in their e-mail address in return for a $10 coupon off the winter-themed menu items.
"We're developing a winter survival kit by touching consumers in a variety of ways, " she explains, making note of the brand's experiential efforts in which ambassadors will hand out scarves, hats and ear warmers at locations in downtown Toronto for the next couple of weeks.
"Jack Astor's is all about cheeky fun and it has a certain irreverent feel," says Michell. "We felt that we could be unexpected and actually turn winter on its head and really poke fun at everything that it is."
Listen to the spots here:
Jack Astors.Acronym.JA-006-12R30E.fm.RAD.30s.eng
Jack Astors.Other Name-SUCK vers.fm.RAD.30s.eng_01