Brother Canada leads with a better experience
The home and office equipment brand has launched an OOH, radio and digital campaign focusing on customer service.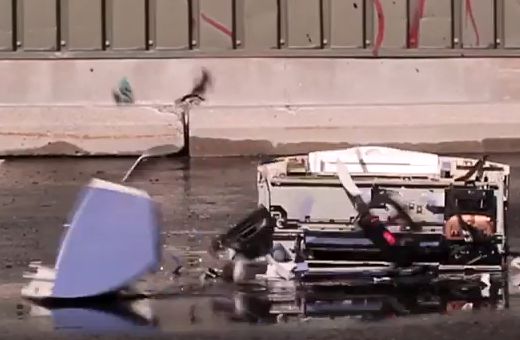 While manufacturers typically look to one up each other when it comes to tech in the PC and printer business, Brother Canada has decided to focus on what it claims to be a superior customer service.
The "Make It Stop: I Deserve More" campaign – with outdoor, radio and digital material that touts the brand's ability to end all sub-standard customer communication – launched yesterday with media and creative by agency Cossette.
Lina Racaniello, director of marketing, Brother Canada, tells MiC that this is the first time that the brand has used OOH in over a decade.
The reason behind the change, she says, is research conducted by the company, which revealed that its target audience (small- to medium-sized businesses with owners in the age range of 25 to 54) tend to be on the road and on the go. The radio spots created for the campaign also gel well with that reasoning, she adds.
Racaniello explains that the billboards and radio spots all drive to the campaign microsite, Ideservemore.ca, where visitors see a video that uses closed-circuit television footage of fictitious business professionals destroying office equipment as a result of poor customer service. The site also features further information on how the consumer can benefit from using the services of Brother Canada.
Using what Racaniello says is a larger budget than usual, the campaign will also include mobile banner ads (a first for the brand), as well as online banner and big box ads that allow viewers to watch the campaign video.
And close to six months ago, Brother Canada launched a social media strategy where it uses YouTube, Twitter and Facebook to better communicate with consumers, says Racaniello.
"We don't use social media from an advertising perspective [to promote products], we use it more as a customer service tool," she says.