L'Oreal Paris expands TIFF sponsorship
The brand will be activating in a big way this year with a festival-inspired cosmetics line, two-story complex on the red carpet, ad campaign and more.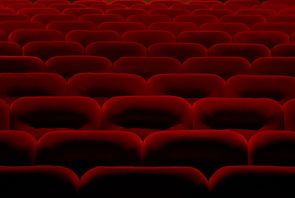 L'Oreal Paris is back for round two of its sponsorship of the Toronto International Film Festival, and the brand is going bigger and bolder than ever.
The hair and beauty brand will be bringing a TIFF-inspired cosmetics collection to the table this year, as well as two-story complex, which will be erected next to the festival red carpet, housing a pop-up store and pit stop for event attendees to touch-up their hair and makeup.
The station will directly link the festival red carpet with the brand and there will be a DJ booth out front with plenty of entertainment to prevent the film buffs in line from going stir-crazy, Hugo Thibault, communications director, L'Oreal Paris, tells MiC.
"That's one thing that's missing from one red carpet to another, there are about 2,000 people waiting in line but nothing really happens," he says. "So what we are trying to do is create a more festive event."
The brand also has plans for a "Beauty Correspondent" scouting contest where one Canadian will be chosen (via Facebook) to interact with stars on the red carpet. The moments will be filmed and broadcast on the brand's Facebook and YouTube pages. In addition, the correspondent will be basked in premiere gala tickets and the services of the brand's hair and makeup team.
What makes this particular sponsorship different from any of the others that will mark the festival in September, is that L'Oreal Paris will be the only brand to have 30-second ads run prior to start of each film, says Thibault, adding that they worked with Marketel to create the spots.
While still in the planning phase, ZenithOptimedia will eventually place ads (also created by Marketel) to promote the brand during the sponsorship, with Thibault saying that they are looking at having a transit, outdoor, daily print and digital presence during the film fest.