Canadian Film Festival goes big and comes home
The fest is back after a three-year hiatus, with a bigger marketing plan that includes TV spots, print and online ads.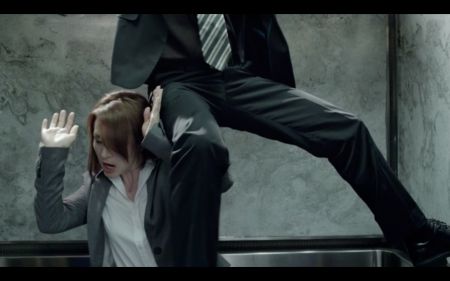 After three years of paused production, the Canadian Film Festival is coming back to Toronto screens. And to promote its return, a multimedia campaign spanning print, TV and online (with MediaCom on the media and JWT on the creative, both working pro-bono) is being rolled out.
Posters will be put up in the city this week, with prints ads placed in Metro, 24 and t.o.night and TV spots airing on conventional and specialty channels such as CTV, Global, Showcase and Sportsnet. The campaign commercials show ordinary-turned-epic scenes with average individuals acting out classic film plots, such as a bank robbery and a rescue mission. Each spot ends with the line, "There's a film festival for people like you."
The exclusively-Canadian festival first began in 2004, and ran for five years when it suddenly came to a halt when the economy took a dive, Bern Euler, festival director, Canadian Film Festival, tells MiC.
"The economic downturn made securing sponsorships difficult," he says. "We have always strived to provide audiences with quality programming, therefore without the necessary financial support we made the decision to go on hiatus."
Euler says that over the years, he noticed that the appetite Torontonians had for cinema had grown considerably, and that with sponsors such as Astral, TIFF Film Circuit and many more, the festival finally had the means to relaunch.
In the past, advertising for the event would be directed at print, he says, and it was usually done in small doses. But this year, the festival was able to triple its platform presence to include TV and online advertising.