Nestea challenges students to become an intern
The beverage brand is testing Canadian students' marketing skills for the chance to work with Coca-Cola.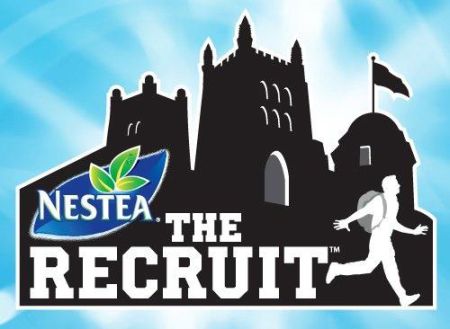 Recruiting interns these days is trending more toward the style of The Apprentice it seems, with some companies asking for a little more than a resume and interview.
At the start of the fall semester, Nestea sent out a casting call to students across Canada to become a Coca-Cola summer intern, and to compete, they had to complete three challenges that tested their marketing skills. In addition to landing a temporary job with the company, the chosen student will also receive $7,500 toward tuition fees.
For one of the challenges of "The Recruit" competition, student teams of three (from each of the eight universities involved) were asked to create an experiential event with the tagline "To start something different" and the aim of introducing consumers to the brand's product. One of the teams approached students who were studying in a library asking them "To start something different" by taking a break with a Nestea drink.
For the last challenge, which takes place this Friday at Yonge-Dundas Square, the students will come together to create physical structures consisting only of Nestea cans. The three members of the winning team will then be interviewed by senior executives at Coca-Cola, who will choose an intern.
Helen Gushue, senior strategy and architect brand manager, Nestea, tells MiC that the brand decided to lead with the message of "To start something different" because the application process allows the students to do exactly that with regards to the start of their career path.
"This specific program appeals to university students and other young adults," she says. "This is the age when [they] are trying something new or different – going to school, starting a career or buying a house. The brand's core message of "To start of something different" fits in perfectly with what our consumers are experiencing."
Applicants were encouraged to use their marketing skills in the social media-verse by encouraging Facebook users to vote for their team on the brand's page, says Gushue, and in order to drive further traffic to the page, Nestea enlisted UM to place ads on the site.