Ontario budget chops extend to local media sector
The Entertainment and Creative Cluster Partnerships Fund is to be phased out one year earlier than scheduled.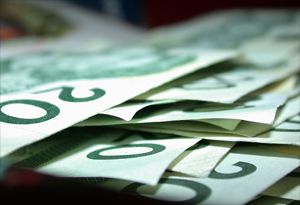 The Ontario media industry was not spared by provincial budget cuts unveiled Tuesday.
The Ontario provincial government announced that its Entertainment and Creative Cluster Partnerships Fund will "sunset one year early" to secure program administration savings.
The industry investment fund was initially established in 2006 with $7.5 million to be handed out over three years.
The Entertainment and Creative Cluster Partnerships Fund was then renewed in 2009 with a $12 million fund to be distributed over the next four years.
Past recipients of the industry investment fund include the Hot Docs Canadian International Documentary Festival, the Canadian Film Centre, the Toronto International Film Festival, WIFT-Toronto and a host of educational institutions with media programs.
The Ontario government also called Tuesday for TVO, the provincial educational broadcaster, to "generate new revenue streams" to reduce its dependence on government grants.
At the same time, the provincial government said TVO will remain publicly owned, and committed to its educational mandate.
Canadian film and TV is not expected to get away so cleanly Thursday when the ruling Conservatives in Ottawa unveil their latest fiscal budget, with across-the-board cost cutting expected to extend to the CBC and other crown corporations.
From Playback Daily