Purina Cat Chow shows its 'Cattitude'
The brand is refocusing its message with the launch of a new multi-platform campaign.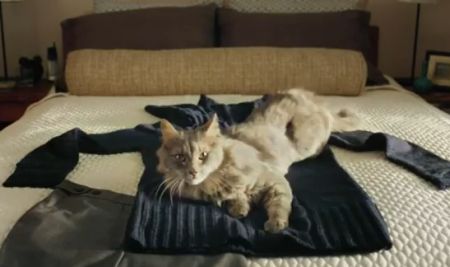 Purina Cat Chow is aiming to revitalize the 40-year-old brand with the launch of its new "Cattitude" campaign.
With media by ZenithOptimedia and creative from Lowe Roche, the campaign was inspired by cats themselves, and their generally unapologetic nature, Susan Molenda, VP of cat marketing, Purina tells MiC.
"We were sitting and talking about what we were going to do with the brand. There are so many newer brands in the marketplace, and we were talking about how many cats had been fed on Cat Chow over the years," she says. "We found a truth for the brand, that is don't apologize, Cat Chow is who it is. We saw a link to the true nature of cats. They are very unapologetic, they are cheeky, charming and they have this innocence about them that they do what they want to do."
The campaign targets the brand's core demo of women aged 35 to 55 with TV spots running through to the summer, as well as reaching to expand to a younger audience with Facebook and iTunes apps which allow users to put their own cats' faces into the TV spots online, says Molenda.