Jays pitch in on advertising campaign with t.o.night
The nightly newspaper handed control of its editorial content to three Toronto Blue Jays pitchers to promote the team's home opener.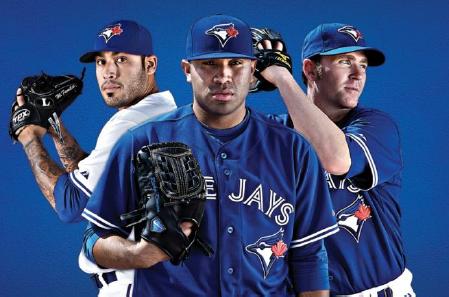 In celebration of last night's Toronto Blue Jays home opener, t.o.night threw its readers a curveball.
As part of a new advertising deal with the Jays and its media agency OMD, the nightly newspaper handed the editorial reins over to pitchers Casey Janssen, Ricky Romero and Sergio Santos.
The paper's relationship with the Jays began last year, when it featured spring training coverage and season previews, and t.o.night publisher John Cameron says this is only a part of a larger ad campaign that will span the 2012 baseball season.
"It was a different way of combining advertising and editorial to do something that was very impactful for the Jays and interesting to read for our daily readers," Cameron tells MiC.
Though t.o.night only has three years under its belt, such advertising campaigns have become commonplace for the paper – all part of Cameron's strategy to make it stand out in a highly competitive market.
Two years ago, it featured a sound chip in the paper, part of a deal with Shaw Media. It's also had partnerships with RBC and Rogers Media for Canada's Got Talent.
For yesterday's special issue of t.o.night, the paper gave full control to Janssen, Romero and Santos. The pitchers determined everything from the paper's design to its content, which included their favourite pre-game meals, restaurant and late night TV picks, and a Blue Jays trivia crossword.
"The reason sports stars are so popular is because [fans] feel a personal connection with them," says Cameron. "So we thought it would be fun for us as a paper, and for our readers to feature some of them."
Though alternative forms of advertising will continue to play into t.o.night's future, Cameron says it's important to be cautious when mixing editorial and advertising.
"You have to be careful when you do it, to make sure it's beneficial for both the reader and the advertiser," he insists. "What worked so well with this is that it's content that really interests readers as well."