Allegra finds a point of differentiation
The brand is changing creative gears with a new campaign that uses digital OOH to provide easy placement during peak allergy seasons.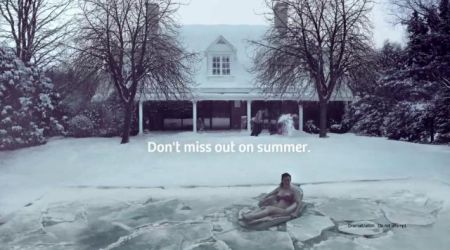 For some, there's no hiding from the arrival of the dreaded allergy season. And soon, many antihistamine drugs will release ads claiming they are the be-all and end-all of allergy cures. Allegra has been batting in a similar park over the years, but this time around, the brand decided to step back from highlighting its product benefits and use the fear of missing out on summer to stand out during the season.
Allegra's new positioning is supported with a campaign featuring media by Touché! and creative from Lg2 on TV, digital outdoor and online. The creative shows Canadians taking full advantage of the warm season to come, with scenes of people enjoying their time in the sun, only to have it taken away in the blink of a sneeze.
TV spots have been placed on both conventional and specialty channels from coast to coast, Martin Soubeyran, VP directeur de groupe, Touché! tells MiC.
Soubeyran explains that urban areas are more prone to allergies and that the brand decided to enhance its message in cities including Toronto, Montreal, Vancouver and Winnipeg with digital OOH boards. The flexibility of digital outdoor media (where ads can be easily placed and removed) allows Allegra to push out its creative during the beginning of the first wind of allergies in April and May and again during the second peak in August and September, he adds.
Samia Chebeir, VP account services, Lg2, says that Allegra was lacking a point of differentiation with many of the brands in the same product category using similar language.
"Usually you see brands talk about the pollen season, and show people suffering with a blocked nose and headache," she says, adding that there is usually talk of product benefits such as fast-action relief. "We have all of that, but we wanted it to be different. We decided to do something bold to surprise the audience [and] be unique so that it's only Allegra doing something like this."