Stride Gum shows off its playful side
The Kraft brand has launched "Stride High," an online contest that asks youth to create videos of themselves being creative with their gum.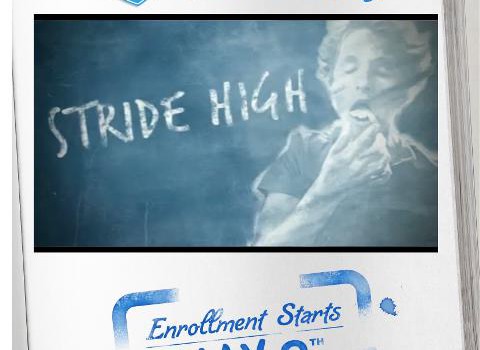 Stride Gum is giving its consumers something to chew on – literally.
Officially kicking off on May 8, the brand's latest campaign involves a virtual school called "Stride High," where students are encouraged to have fun with their gum by completing ridiculous video assignments and submitting them online for the chance to win $5,000.
"Stride has always been about being the ridiculously long-lasting gum, but one of the notions that we tend to get back from our consumers is that they love to play with their gum," Bob Cornwall, senior brand manager, Kraft Canada, tells MiC. "They love to blow bubbles, to stretch it, share it and do fun things with it, so that was the inspiration behind the Stride High campaign."
A commercial for Stride High showing young adults playing with their gum in the most "ridiculous" ways possible is currently airing on The Comedy Network, MuchMusic, MTV Canada, as well as on Stride's Facebook page (in-store and digital promotions will follow in the next phase). Agencies Jungle Media and MediaVest handled the placement of the ads, while Sid Lee's Toronto office took the creative lead and Rocket XL headed up the social media component.
"This is the first time we have talked about the ridiculous and playful value of Stride Gum. The campaign will primarily live online, so our ambition is to bring the experience to our consumer, rather than having them come to us," says Cornwall. He adds that because gum is in a low-impulse category, the brand wanted to connect with young adults in an engaging and meaningful way.
Participants will be able to submit their videos through YouTube or Stridehigh.com.