Tetley Infusions fires off a webcast
Firefighters go head-to-head in an online audition that will have consumers choose who will be a part of the brand's Rescue Squad.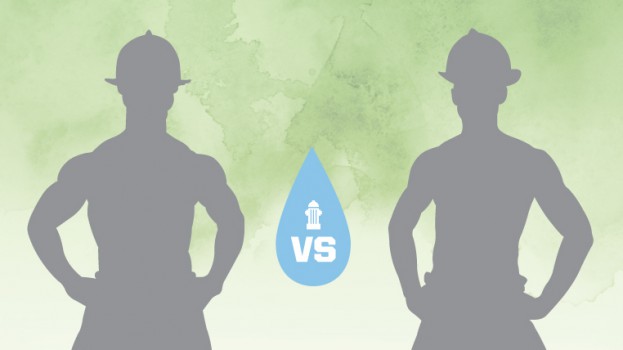 Tetley Infusions will be calling the authorities on what it deems to be drab drink mixes, with real firefighters auditioning to be a part of the brand's Rescue Squad.
The live casting call, created by Toronto-based agency John St., will take place on the Tetley Facebook page this evening at 7 p.m. where 12 firefighters will be introduced on camera. The spectators can ask the officials questions and dish out requests. Following the tryouts, there will be a voting round on Facebook as well as at interactive boards on streets in Toronto, where fans can choose their favourite fireman to go onto the next round of auditions for the Rescue Squad.
To get the word out on the "Rescue Your Water" campaign, Tetley worked with MediaCom to place standard banner ads on fashion, entertainment and lifestyle sites, such as Totally Her, in order to reach its target audience of women aged 25 to 54,  Alice DiGiovanni, digital associate account director, MediaCom, tells MiC.
In addition, dot spots will begin to air during primetime programming on CTV at the end of June, says DiGiovanni, adding that, "this allowed us to remain top of mind while [the consumer] is in a relaxed and receptive mindset."
"The media strategy was based on wanting to connect with Tetley's core audience when she's engaged in the activities that define her," she says. "Whether it's through finding the latest fashion trends online, connecting with friends and family through social media or relaxing in front of the TV after a long day."
Once the members of the Rescue Squad have been chosen by consumers, the fireman crew will be sent out to participate in events in the three markets throughout the summer.
"It's like Canadian Idol, with firefighters. Your own fantasy firefighter league," said Angus Tucker, co-creative director, John St, in a release.