Collingwood Canadian Whisky maps it out
The Brown-Forman brand highlighted the liquor's origins with an insert in the Globe and Mail.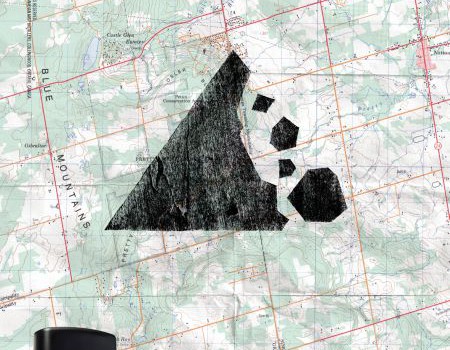 Readers of last weekend's Globe and Mail may have been puzzled to find what at first glance appeared to be a government-issued topography map among the numerous inserts in their newspaper.
But those unfolding the map wouldn't learn much about navigating wilderness in the Canadian Shield. Rather they would see the first edition of a promotional campaign for Collingwood Canadian Whisky. The campaign features media handled internally by parent co Brown-Forman along with agency The Hive, which also handled the creative.
One side of the map featured the area surrounding Collingwood, Ontario while the other showcased a massive picture of the Collingwood bottle and a three-pronged message advising drinkers on how to enjoy the drink: straight up, with water, or on the rocks.
"This is definitely very different for the liquor world," says Simon Creet, chief creative officer at The Hive. "Usually liquor brands play off masculinity and it was starting to feel that was all being grouped in the same strategic place."
The three-pronged message involving water, rocks and "straight-up" north also turned the creative discussion toward a faux-topography map, said Creet.
The campaign targets "trend-setting" drinkers in their 20's and 30's who are willing to experiment with an unexplored brand, further incentive to base the campaign around a map.
Exciting people about the first new Canadian whiskey in several years acted as the other driving force behind the promotion.
"It's a great way of almost being an ambassador for the town as much as for the brand," said Jay Finnigan, group director for bourbons and Canadian whisky at Kentucky-based Brown-Forman. The American company owns the brand but the whisky itself is distilled in Collingwood.
The whisky had been selling fairly well prior to the launch of this particular campaign, Finnigan said, and the intent of the promotion was simply to fuel that fire.
The campaign will focus on Ontario and Brown-Forman plans to run it through the summer, releasing different versions of the topography maps with various images related to Collingwood silkscreened over top.
No media buys beyond print ads and the targeted map inserts are planned for the campaign, but a large promotion in conjunction with the LCBO in Ontario will be launched for Canada Day weekend.