Sears Canada signs on with YTV's The Next Star
The chain is activating across multiple platforms with the show, which is also working with Hilroy and Allan Candy.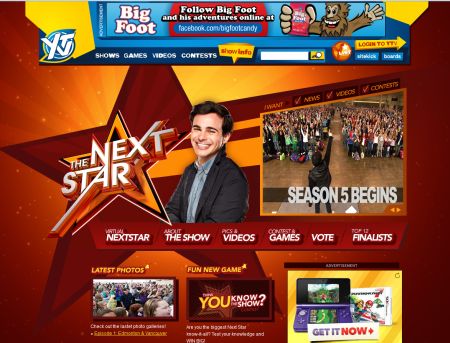 Corus Entertainment-owned YTV reality show for kids, The Next Star, has launched its fifth season with Sears Canada as a new sponsor. The department store chain joins Hilroy and Allan Candy, which have both been working with the show for a few years, Frank Duyvelshoff, director, client marketing, YTV Production, Corus Entertainment, tells MiC.
Sears Canada has signed on as a "gold level sponsor," says Duyvelshoff, and is activating across multiple platforms, including having in-show vignettes, a style section at the live finale episode and providing a $5,000 gift card to the winner of the singing competition.
Laura Baehr, VP marketing, kids, family and international, kids infrastructure, Corus Entertainment, tells MiC the Sears Canada sponsorship is one of the first co-viewing family partnerships the show has signed.
"The Sears Canada partnership is a good example of the co-viewing experience we are trying to sell on the channel," she says. "We have naturally had that on the channel from a viewer perspective, but we are still in the somewhat early stages of convincing clients about it, and Sears Canada has bought into that. If the child and parent are watching it together then it is something that the child is driving, and we know with co-viewing that the ad-recall more than doubles."
Hilroy is going into its fourth year as a sponsorship partner on the show and is activating by having show contestants use its products to write lyrics for their songs and create creative concepts on the "Zwipes Inspiration Wall," which will be shown during the broadcast.
Also signed on for another year as a sponsor is Allan Candy, which will feature its Big Foot candy during dance segments with the "Top 6″ contestants on the show.
The fifth season of The Next Star runs Monday nights at 7 p.m. on YTV.