Vancouver is Canada's wealthiest city: study
A recent study from Environics says the B.C. city has retained its status as richest, and Canadians overall experienced a 0.04% drop in net worth during 2011.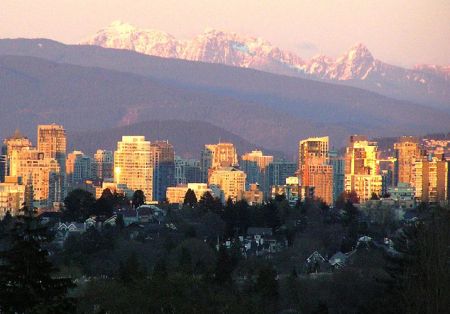 According to WealthScapes 2012, the latest edition of the financial database from Environics Analytics that measures the assets, liabilities and wealth of Canadians, the city of Vancouver is again Canada's wealthiest census metropolitan area (CMA). The study says Vancouver has $612,197 in net worth per household.
Toronto leap-frogged over Calgary to reach the number two spot, with household net worth in the Ontario capital sitting at $542,039 versus $540,798 in the Alberta city. According to a release, the change in rankings occurred because Toronto's average household real estate holdings grew by 6.1% to sit at $424,126, while those in Calgary declined 0.5% to $377,453 as the boom associated with growth in the oil sands development continues to ease.
Cities with the largest jumps in household net worth last year were Regina, Winnipeg and Ottawa-Gatineau, which all saw jumps of at least 2.8%, in large part because residents of those cities boast some of the highest savings rates in the country.
While British Columbia remains the nation's wealthiest province, with household net worth sitting at $517,533, the report says the province with the fastest growth in terms of wealth is Manitoba. Household net worth in the province sits at $270,639, growing 2.3% for the year versus 0.9% growth in B.C. What is surprising about this result, according to Environics, is that Manitoba is experiencing growth because of its "varied economy" rather than one strong factor, like oil in Alberta or natural resources for Saskatchewan.
Overall, the nation experienced a 0.04% decline in net worth in 2011, based primarily on a 2.6% decrease in liquid asset portfolios due mainly to weak stock market portfolios. Stock holding values per household across the country dropped 12.4% to $43,497 and mutual funds decreased 2.2% to $68,891, according to the report. This decline in liquid assets combined with a rise in household debt of 4.4% in 2011 more than offset the 3.8% growth in real estate for the year.
Photo: Qole Pejorian, Flickr Creative Commons