How Lifetime fits into Shaw Media's programming strategy
Shaw Media's Barb Williams talks about the new launch and Media Experts' Chris Walton dissects the importance of the channel in Canada's specialty landscape.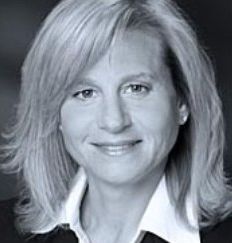 Shaw Media has set Aug. 27 as the date for US cable channel Lifetime to launch in Canada. The channel also acts as a rebrand for Shaw's Diva channel, formerly known as Showcase Diva.
The company announced at its May upfront presentation that it would expand its partnership with A+E Networks stateside by launching two specialty channels in Canada this fall – the female-skewing Lifetime, and H2.
There are no current plans to commission Canadian content for the channel, says Shaw Media SVP of content Barb Williams (pictured).
Of the deal, Williams says Shaw licensed the Lifetime brand with "a substantial programming supply agreement that will anchor the channel," and the main priority is to bring that Lifetime programming to Canadian viewers.
And Lifetime, according Williams, will boost and monopolize Shaw's viewership across the wider female demographic, working in tandem with the company's Slice Network, which skews towards a younger female audience.
"Lifetime is one of the most popular female-focused cable channels in the US and will be a tremendous addition to our slate of existing female-skewing brands including Slice," says Williams.
"Where Slice attracts a slightly younger audience and is rooted in non-scripted reality shows with such key franchises as Real Housewives, Lifetime is older-skewing and will have more of a focus on movies and dramatic scripted series. Between these two channels we are satisfying a broad female audience with a wide range of scripted and non-scripted programming," says Williams.
She adds that while the focus is on broadcasting the Lifetime program roster, there is no restriction on airing other content on the channel, and that there may be a future opportunity to commission shows from Canadian producers, targeted specifically to the Lifetime audience.
At launch time, Lifetime will be available on a three-month free preview.
The fall programming lineup includes primetime series Drop Dead Diva (season four), which has aired on both Slice and Showcase in Canada, and The Client List, starring Jennifer Love Hewitt, as well as a slew of factual/reality series including the tenth season of Project Runway, Dance Moms, Prom Queens, new doc series The Houston Family Chronicles and Prank My Mom.
The channel will also broadcast tear-jerker and rom-com movies, including Blue Lagoon: The Awakening and a remake of Steel Magnolias starring Queen Latifah and Phylicia Rashad.
Chris Walton, senior media buyer, Media Experts, tells MiC he thinks there is room for the rebranded launch in Canada.
"Networks are placing an emphasis on premium content within the specialty landscape and as a result specialty audiences continue to grow," he says. "Planners will continue to propose more specialty as the targeting capabilities and cost efficiency make it an ideal environment for our clients. Programming will always drive viewership and with the free preview the bridge to accessibility in Canadian homes has been crossed , whether women will welcome the station remains to be seen. With a focus placed on hit reality and scripted series the differentiation of this station and other Shaw holdings may limit the appeal to inspire trial as the station doesn't offer the viewer something new."
From Playback Daily