Canadian Health & Lifestyle revamps
After being acquired by Rogers Publishing earlier this year, the title has undergone a redesign and will soon be launching its first iPad version.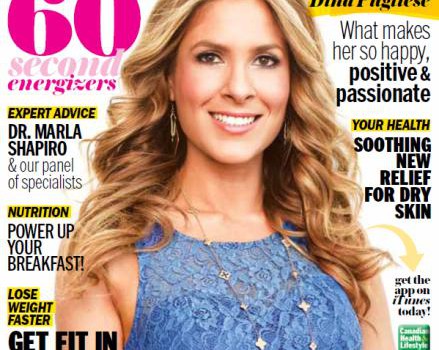 Canadian Health & Lifestyle has been a part of the Rogers Publishing family for a little under five months now. And during its time with the company, the quarterly magazine has revamped its look, and in the coming days, will announce the launch of its first iPad edition.
Reader navigation is easier and the design is fresher and bolder, Angela Jones, publisher, Canadian Health & Lifestyle, tells MiC. "We really felt that it needed a refresh and we wanted to show the market that Rogers was on board and that we really believe in this title," she adds. "It has been tweaked over the years, but in terms of an overhaul, I'd say that this is the first time."
The free digest magazine has been around for eight years. It caters to an audience that is 61% female, aged 25 to 54, has a circulation of 400,000 and a readership of 2.08 million, says Jones. With the audience in mind, Jones adds that the design is more approachable and the editorial package better speaks to the facets of health and family life. "Women are the gatekeepers of health in their family, whether it's for their parents, children or their spouses," she notes.
Although the title has been working on a brand redesign and a new iPad version, it decided to leave  its online property (which sees an average of around 19,000 unique visitors and 198,000 page views per month) as is, but has future plans for a site revamp in a few months from now, says Jones.
"The iPad version was more complicated and we invested more time into it," she says, without disclosing the launch sponsors, and noting that the winter edition is open for advertisers until the end of October. "Right now, our goal is to get the message out, signal the change and do all of the foundation work behind it. We're currently talking long term [deals] with regards to sponsorship opportunities."
Canadian Health and Lifestyle is mostly distributed in pharmacies, including Rexall and PharmaPlus, and to houses through mail as well as at doctor's offices and trade events. Starting 2013, the title will be published six times a year, as opposed to four.