The OOH Showdown crowns top campaigns
Mindshare and MediaCom came out with two wins each at the Ad Club event late last week.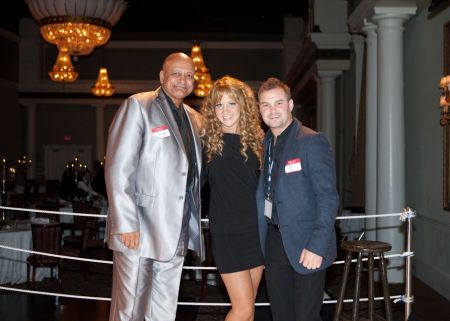 Late last week the Ad Club of Canada presented its first annual OOH Showdown, pitting campaigns against one another with live interactive battles for the winner of each category.
Entries were accepted in seven categories, and whittled down to a shortlist by a set of judges which included Annette Warring, president of Aegis Media Canada; Jani Yates, president of the ICA; and Jim Warrington, executive director of NABS.
Proceeds from the event will benefit causes including SickKids, donating $50,000 over five years, and NABS, donating $25,000, according to Jamie Thompson, president of the Ad Club of Canada.
The shortlisted campaigns were presented at The Liberty Grand in Toronto, which were then narrowed down to two, and attendees texted in their choices for the winners in each category. Overall, Mindshare and MediaCom came out with the most prizes with two apiece. Here's how the winners shook out:
Round One: Best large format digital or static:
Clear Channel
Campaign: VW Juiced Up
Booking agency: MediaCom
Round Two: Street level
Grassroots
Campaign: VW Art Heist
Agency: Mediacom
Round Three: Indoor static or digital small format:  
REC Media
Campaign: Milk – Fact & Fiction:"Milk Helps Builds Muscles
Agency: Dare Communications/Jungle Media
Round Four: Experiential:  
Media Merchants
Campaign: BC Tourism
Agency: BC Tourism/Citizen Optimum
Round Five: Non-Traditional:  
Adbloc
Campaign: Axe Heats up The Slopes with Adbloc
Agency: Mindshare Canada
Round Six: Multi-Platform:  
Zoom Media
Campaign: Vancouver Aquarium Aquatic Babies
Agency: Taxi
Title Round Champion:
Adbloc
Campaign: Axe Heats up The Slopes with Adbloc
Agency: Mindshare Canada
Photo: Boxing Hall of Famer Spider Jones, Emmcee Crystal Koskinen, Ad Club President Jamie Thompson