CBC/Radio-Canada to cut $28.4M to deal with loss of LPIF
The pubcaster will cancel plans for four new local CBC radio stations, as well as cut from network schedules, communications and promotional budgets.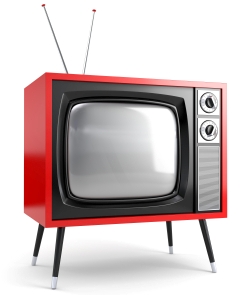 CBC/Radio-Canada is cutting its budget by a further $28.4 million next year, in fiscal 2013-2014.
The latest cuts follow the CRTC's decision in July to phase out the Local Programming Improvement Fund over the next two years, CEO Hubert Lacroix said in an internal note to staff Thursday.
Large-scale programs of national interest, like 8th Fire and Love, Hate and Propaganda will see the greatest reduction, an $8 million chop, according to the pubcaster's plans to absorb the LPIF loss.
Plans for four new local CBC radio stations will also be cancelled to save $6.1 million, while $5.3 million will be cut from network schedules.
"For the CBC, that means less production and commissioning of Canadian content and more repeats. Radio-Canada will also revise its schedule but protect prime-time programming and associated revenues," the pubcaster said in its plan.
Four million dollars will be struck from regional contribution to Radio-Canada non-news programming via shows like Belle-Baie (Moncton), Creatures fantastiques (Trois-Rivieres) and Camera boreale (Regina). Another $3 million will be cut from CBC and Radio-Canada communications and promotional budgets, and a further $2 million in cuts will be determined over three years from both CBC and Radio-Canada services.
CBC/Radio-Canada last year drew $47 million from the LPIF to improve service for viewers in 20 markets.
"It funded the addition of weekend news in most of our markets in both French and English, it allowed us to add late night local news at CBC, extend by 30 minutes our supper-hour news shows in several markets, and enhance our coverage of local events, sports, weather. These things will be protected. But that means that other priorities will be affected by this drop in funding," Lacroix said.
In April, the federal government imposed a separate budget chop of $115 million over three years on the pubcaster, resulting in 256 jobs lost in English radio and TV services, a $10 million hit to the CBC's news department, and a $21.2 million hit to the English-language TV lineup.
Lacroix in his note said they had put plans in place following the CRTC first announcing a review of the LPIF late last year.
"We've made a decision to protect as much as possible the initiatives that the LPIF allowed us to implement. Regional programming is essential to our role as the national public broadcaster. Improving our presence in communities across Canada is one of the top priorities of our 2015 strategic plan," Lacroix said in Thursday's memo.
From Playback Daily