Future Shop steps up its festive game
Acknowledging that price is a major factor during the holiday shopping period, the retailer has focused its latest advertising on beating competitor costs.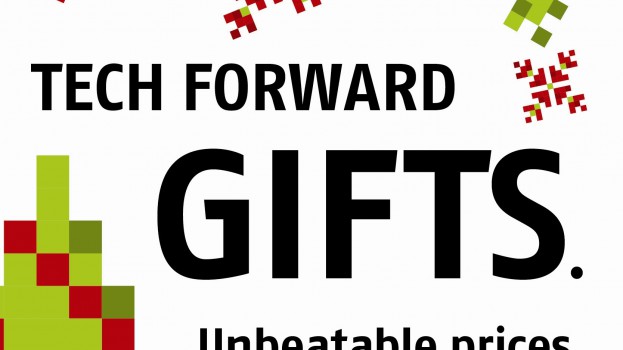 Retailers are in a bit of a pickle over the recent "showrooming" phenomenon, and some stores, like Future Shop, have retaliated with price-matching programs. Having updated its "Price Beat Promise" last summer, the Canadian tech shop now pledges to beat any competitor price (online or in-store) by 10% of the difference.
Keeping true to its roots, the retailer continues to promote its "tech forward gifts" and in this year's campaign, the emphasis is on "unbeatable prices" (stemming from the price-matching program), Nikki Hellyer, director of marketing, Future Shop, tells MiC.
"This year's campaign is built on a bigger idea than past years," she adds. "Rather than focusing simply on a single product, price-point or category, the Price Beat Promise is an overarching philosophy that extends across the store and online to various products and categories. It puts the customer in the driver's seat."
With Media Experts on the planning and purchasing and Cossette on the development of the creative, the "Tech Forward Gifts. Unbeatable Prices." advertising began to roll out this week and will continue through to the end of December. The campaign includes: direct mailing, (in which 7.5 million flyers will be delivered to homes for the next two months), two TV spots and cinema ads (launching at the end of November with a focus on the Price Beat Promise as well as its Boxing Week sale), two radio spots (similar to the television creative), as well as online and mobile ad units on shopping sites.
Television was chosen because of its cost-efficient national reach, says Hellyer. "Radio has the ability to reach consumers close to the point of purchase, and is often the last messaging opportunity prior to walking in-store," she adds. "Digitally, our strategy is to drive awareness of our holiday message 'tech forward' with display and mobile advertising, through both brand messages and hard-hitting product and price spots."
Creative for the television and radio components of the campaign look at the type of gifts a person can purchase at the store, and shows the lengths people will go to challenge the price-matching program, notes Hellyer.  "[The spots] offer a humorous take on a program that provides Canadians with the assurance that they're getting the best deal out there at a typically expensive time of year," she adds.