Health Canada raises the profile on recalls
The campaign features TV and cinema spots, as well as digital and print ads, all targeted at "Dr. Mom."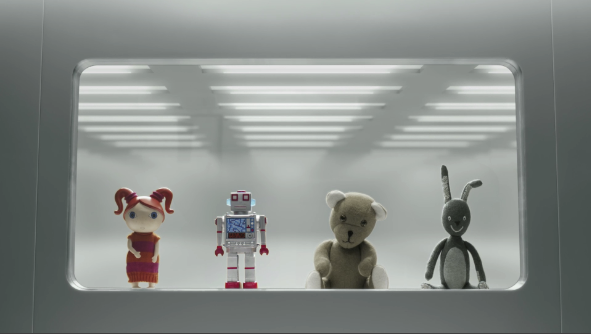 Health Canada has once again teamed up with Ogilvy Montreal to promote the latest feature of its Healthy Canadians website.
While last year saw the two pair up to raise awareness about the safety risks of expired car seats and sugary bottled drinks, this year's campaign, launched last week, will promote Health Canada's new recall database.
The campaign was planned and created by Ogilvy, with Cossette acting as media buyer, and will feature two TV and cinema spots, with additional web banners, digital boards and print ads.
"The campaign will focus on TV as the primary medium, so the two campaign TV spots will be rotated nationally on network [TV] and in cinema too," Denis Piquette, president of Ogilvy, tells MiC.
Martin Gosselin, Ogilvy's VP and creative director, says extensive market research went into the campaign before they decided on a light-hearted approach. One of the TV spots, features a suspect lineup of children's toys that may pose a health hazard.
"With the visual language we created we found a way of talking about a serious subject, but de-dramatizing it. That will help the message come across," he explains.
While the ads target all Canadian families, Piquette says that they skew slightly towards "Dr. Mom."
"Dr. Mom would be the mom with young kids to teenagers," he says.
"We recognize that [mothers] are the household authority and manager of healthcare in the household," he adds.
The campaign is slated to run through winter 2013.